Wipe out wrinkles with Botox and Dysport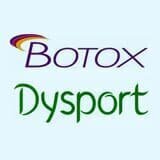 At Advanced Life Clinic we use both Botox and Dysport to help wipe out wrinkles – one of the most common questions we hear from patients is, "what's the difference?"
Both products offer a wonderful way to reduce the deep wrinkles and facial lines that appear as we age. Wiping out those wrinkles can help us look as young as we feel. Wrinkles are formed as we age and skin loses some of its elasticity; making it less quick to recover and smooth the surface due to repeated "crinkling" of the muscles below the skin. Over the years, permanent lines may develop that, in addition to making us look older, can make us look worried or angry. Botox and Dysport counteract the effects of aging through the use of purified Type A Botulism Toxin by reducing the muscle activity that causes the formation of moderate to severe lines and wrinkles.
Both Botox and Dysport are precise and predictable
Both products require a series of nearly painless injections done in our office and both products can be used in the same areas of the face. Dysport and Botox are best for treating lines on the forehead and between the eyes. Each procedure is quick; requiring only five to ten minutes. Some studies show that Dysport MAY start to take effect earlier than Botox but it doesn't happen in all patients. Either product requires two to three days to "kick-in" and both will require seven to ten days to fully develop. Patients shouldn't experience bruising or tenderness with either injection and side effects are minimal. Do keep in mind that these are prescription medications that should only be administered by a trained professional.

Are you a candidate for Dysport or Botox? Whether you want to turn back the hands of time or look great for a special event, at Advanced Life Clinic, we're here to help. Have a wedding or reunion coming up? Be fresh-faced and fabulous! And, it's not just the ladies who want to wipe out wrinkles. More and more, we are seeing men who want to turn back the clock and look and feel their best. The treatments are designed for those ages 18 to 65 and, when started early enough, can help inhibit the development of those no fun "frown lines."
Differences between Botox and Dysport
The main difference between Botox and Dysport is cost. While the cost in dollar amount is the same, Dysport is less per unit. The catch is that due to the purification process in the lab it takes slightly more Dysport to equal one unit of Botox. Despite the fact that Dysport requires more units for treatment, it remains a more cost-effective option. Competition between the two means more coupons and rebates for the patients. If you're already a Botox user, or considering its use, you may want to give Dysport a try. Both are great products for treating upper facial lines and wrinkles. At Advanced Life Clinic, we are happy to develop a custom program to help you look your very best. We invite and encourage you to call our office at any time to schedule a no-cost, no-obligation consultation.
Special pricing on Botox and Dysport treatments
Take advantage of our specials and save on Botox and Dysport. The second Wednesday of every month is Wrinkle Free Wednesday when we offer a 20% savings on the two products.
Let's wipe out those wrinkles so you can look as young as you feel!
Warmly,
Dr. DeGraaff and the staff at Advanced Life Clinic