When to begin Botox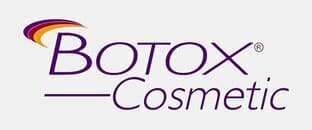 When should we start fighting the signs of aging? How young is too young for Botox?
This is the question I get asked all the time, "At what age should I start doing ___ ?" Most often the question comes from a thirty-something mom who is starting to see lines on her face and is beginning to grow concerned about facial aging. A lot of people are hesitant to start anti-aging routines "too young" for fear that people will think they are vain or self-absorbed. Another concern? People worry if they start Botox they will have to keep it up forever or wrinkles will get worse. Let's call this myth busted! In fact, starting Botox at a younger age actually helps prevent wrinkles as you age because you are not constantly creasing the skin.
What causes wrinkles?
Genetic differences and lifestyle differences will determine when someone starts to develop wrinkles. Smokers and certain skin types will begin to show wrinkling as early as the mid-twenties. Sun exposure can contribute to the development as wrinkles as well. Unfortunately, wrinkles are just a part of aging that everyone will have to deal with at some point in time though the age they start appearing varies widely from person to person. Personally, I have actually done Botox on some women as young as 25 and the FDA says that Botox can be used down to age 18.
What do I recommend?
Do what's right for you. Everyone has the right to looks as young as they feel. Start an anti-aging routine with Botox, lasers and fillers when the signs of aging are bothering you enough that you want to take the steps necessary to rejuvenate your appearance.
In the meantime? Start young with a regime of proper skincare and sunscreen use. Avoid smoking. Get rest and drink plenty of water. Take care of you and those you love!
Warmly,
Dr. DeGraaff and the staff at Advanced Life Clinic