What Should You Expect When You Go to a Dermatologist?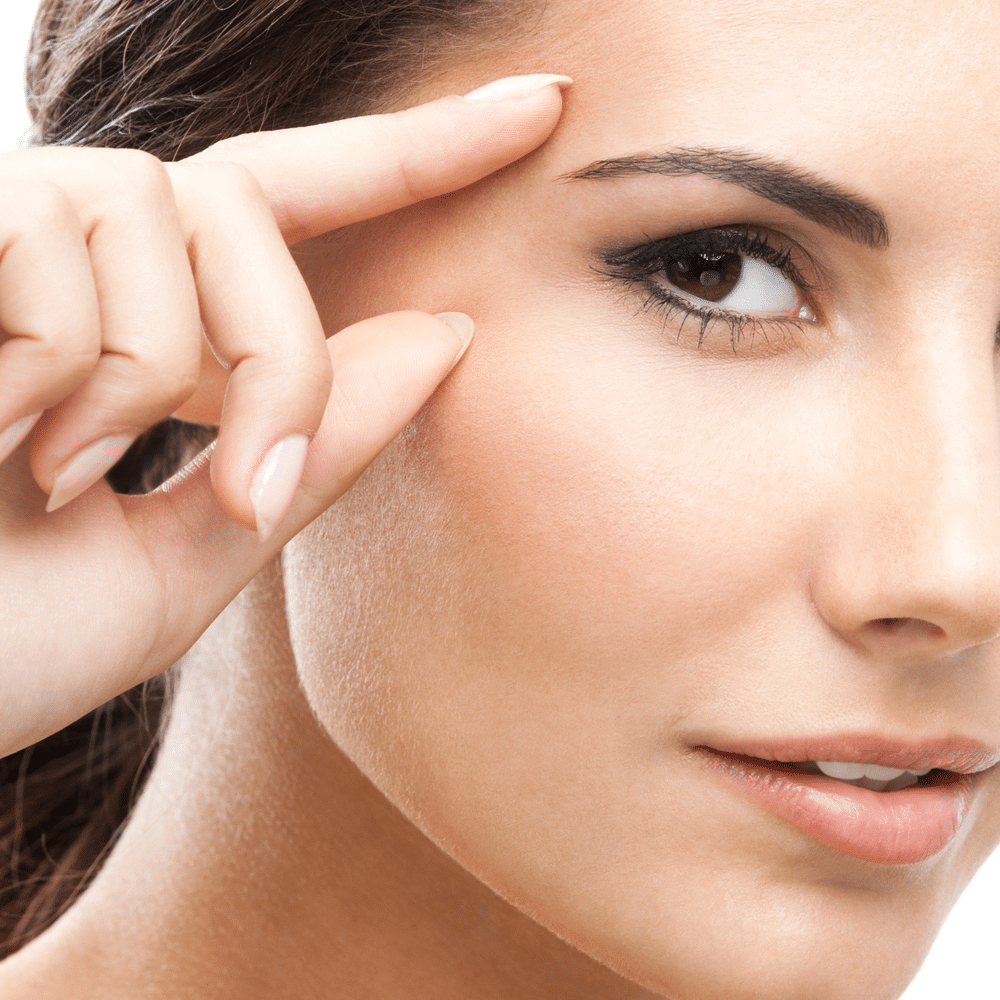 If you're concerned with the health and appearance of your skin, then it may be time to schedule an appointment with a dermatologist. Whether your concerns are related to dark spots and sun damage, or you are struggling with chronic conditions like acne and rosacea, a skin expert is a resource you can use to drastically improve the quality of your skin. Learn more about how a skin specialist at Advanced Life Clinic in Huntsville, AL can help you with your skin journey.
What Should You Expect When You Go to a Dermatologist?
Visiting a dermatologist is similar to visiting any other medical professional. First, you will schedule a consultation appointment as a new patient so that you can get to know your skin specialist. The consultation will assess specific concerns you may have about your skin condition and skin appearance. Parts of your consultation may differ depending on the concerns you have.
For Age-Related Concerns
For age-related concerns, your appointment will generally include an examination of areas of your skin you feel are showing visible signs of aging. In particular, this means that you should direct your skin specialist to any area of the face or body that shows signs of sun damage, dark spots, fine lines, wrinkles, and skin laxity.
Age-related concerns are predominantly obvious on the face and chest, but you may be able to see other signs of visible aging in other areas of the body, such as the shoulders, abdomen, or thighs. By viewing all of your age-related concerns, your skin specialist will be able to make a better assessment of your overall skin condition.
For Acne Assessment
If you're struggling with acne, your consultation will focus mainly on visible acne spots you have on the face and body. Your dermatologist will closely examine the active acne you have, assess acne scars that may be visible, and discuss how long you have been struggling with acne. This portion of consultation will allow your skin specialist to determine the type of acne you have so that a treatment plan can be built specifically for your needs.
Acne does not only affect young people, as many people will continue to experience acne outbreaks during adulthood. In particular, women are highly susceptible to ongoing adult acne due to hormonal fluctuations throughout the month. Women who are pregnant may also experience new acne concerns.
For Skin Care and Skin Health
For other concerns, like basic skincare and skin health, your dermatologist will simply examine and analyze your skin. For example, if you're struggling with oily skin or dry skin, your skin specialist will assess your overall level of skin health to identify your skin type and make product recommendations that will help your skin look as healthy as possible.
Common Aesthetic Treatments
When you visit a skin expert, you will likely have several aesthetic treatments that you can choose from to improve the appearance and health of your skin. From laser treatments to skincare products, some of the most common treatments that may be part of your treatment plan include:
Lasers
Laser treatments are energy-based therapies that resurface and rejuvenate the skin. There are two main types of laser treatments that are used: ablative and non-ablative. Ablative laser treatments will exfoliate the surface of the skin, while non-ablative treatments will stimulate healing factors within the skin without shedding skin cells.
The choice between ablative and non-ablative laser treatments will depend on your specific concerns and your skin type. For example, some people who have very sensitive skin may not be able to use ablative skin laser treatments. On the other hand, if you have very severe scarring, textual concerns, and pigmentation concerns, then an ablative treatment may be more appropriate.
Injectables
Injectables are very common in modern dermatology treatments. You can use injectables in many ways, but the most common way to use injectables is to restore skin volume to smooth away signs of aging like hollowness, skin laxity, lines, and wrinkles. Injectable treatments can be used on most areas of the face and can be used to contour areas such as the lips to achieve a specific aesthetic goal.
Other common injectable treatments include neurotoxins such as Botox. Neurotoxins work differently to target dynamic or deeper wrinkles, particularly in the upper face. That said, depending on your aesthetic goals, you may be able to use neurotoxin injectables on other areas of the face, such as around the nose and mouth, to relax certain types of wrinkles.
Aesthetic Facials
Other aesthetic treatments can include facials such as chemical peels, platelet-rich plasma, microneedling, and much more. Aesthetic facials typically focus on superficial concerns like blemishes, post-inflammatory hyperpigmentation, shallow scarring, dry skin, and rough skin.
You can use aesthetic facials as part of your treatment plan with other therapies such as injectables or lasers, or you can use these facials as stand-alone treatments to target occasional skin concerns. For example, it's very common to use chemical peels regularly to enhance the appearance of the skin and reduce visible signs of aging, including fine lines.
Body Contouring
Finally, body contouring treatments are also common when you visit a skin expert. Body contouring treatments can tighten loose skin and reduce unwanted fat. If you have moderate loose skin on the body that does not respond to toning exercises, then you may want to consider a skin tightening treatment.
Which Treatment Is Right for You?
Choosing the treatment that is most appropriate for you will depend on several factors, including your skin condition and your skin type. Because everybody is different, your skin specialist will make recommendations based on your specific needs and goals. You may have multiple treatments as part of your treatment plan to help you reduce your aesthetic concerns.
How Many Treatments Will You Need?
The number of treatments you will need to achieve your skin goals will depend on the treatment that is being used. For many of these treatments, you'll need at least three appointments to see optimal results.
Your treatments will be spaced apart based on the ideal frequency of the therapy you're using to address your aesthetic concerns. For example, many people use some treatments once a month, while others only need to use treatments once a year. We will make the best recommendation based on your skincare goals.
How Can You Maintain Your Results?
If your main goal is to promote healthier-looking skin or younger-looking skin, then one of your priorities may be to maintain your results. Maintaining your results ultimately boils down to how well you can take care of your skin and prevent future concerns. Some of the best methods to enjoy long-lasting results can include:
Good Skin Care
Good skincare is essential for good skin. When you can use a consistent skincare routine filled with active ingredients that target specific problems, you will be able to reduce visible aging, control acne breakouts, and promote better skin health overall. When your skin is in good condition, it is free of the pore-clogging oil and dead skin cells, and it is also continually infused with hydration that will support collagen production.
Consistent Sun Protection
No matter what your skincare routine looks like, it's very important to use sun protection every day. Not only does unprotected exposure to sunlight increase the likelihood of visible aging, but sun exposure can also worsen the appearance of hyperpigmentation, cause future sun damage, and contribute to other skin concerns like sunburns.
Balanced Diet and Hydration
Your skin will generally reflect the quality of your diet and hydration. When you have a poor diet, your skin may be prone to oiliness, acne, or dull-looking skin. Similarly, if you do not drink enough water each day, your skin may be more prone to laxity and dryness. Having a healthy, balanced diet and drinking at least 48 to 64 oz of water daily is best to promote good skin health.
Why Should You Consider a Dermatologist?
It may be time to consider a dermatologist if you are not able to achieve your aesthetic goals with at-home skincare or other at-home techniques. A skin specialist will be able to analyze your skin type and make recommendations on products and treatments you can use to achieve all of your goals. You can see skin specialists at any age.
Prioritize Your Skin Health and Beauty
The health of your skin is very important for the appearance of your skin. If your skin is not healthy, then the chances are your skin will not look healthy either. A skin specialist can identify the best techniques or methods to enhance the health of your skin so that you can be proud of your skin appearance. Please contact us at Advanced Life Clinic in Huntsville, AL today to schedule your initial appointment.