What Is Juvederm Volbella Used For?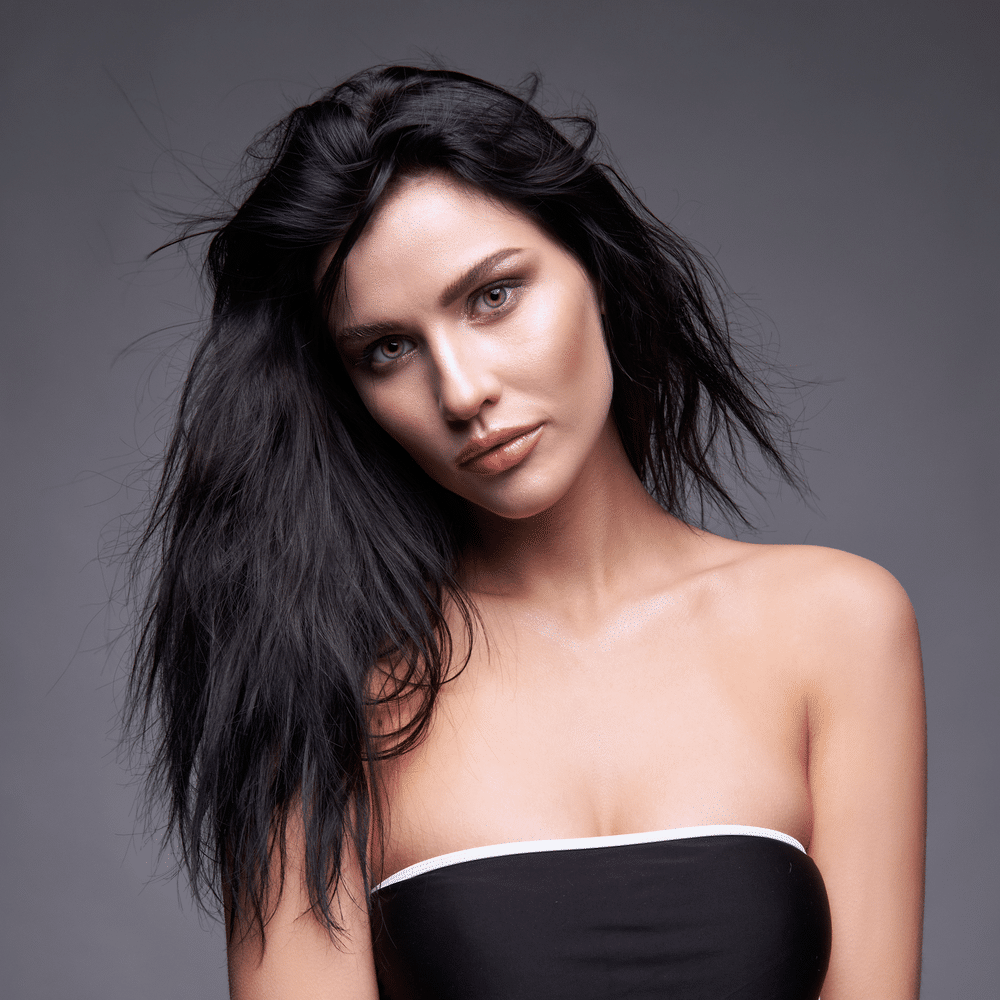 One of the hallmarks of beauty is a pair of alluring, voluminous, symmetrical lips. In the quest for a gorgeous pout, many women rely on cosmetics to create the illusion of fuller, brighter lips – and yet, this effect is temporary. If you want to have beautiful lips all the time, then your best bet is to use a longer-lasting method, such as an injectable treatment. At Advanced Life Clinic in Huntsville, AL, we believe that injectable treatments like Juvederm Volbella can help you enhance the appearance of your lips in a natural-looking way and with long-lasting results.
What Is Juvederm Volbella Used For?
Juvederm Volbella is primarily used as a lip filler, so it is commonly used to address a variety of lip appearance concerns. Volbella can easily restore loss of natural lip volume related to aging, smooth the appearance of lipstick lines and smoker's lines, and can even correct downturned lip corners and delicate smile lines.
In other words, no matter what your lip concern is, Juvederm Volbella can help you achieve your goals. In general, the natural aging process can have a great impact on the appearance of the lips and mouth. The loss of volume associated with aging can make lips appear thin and creased; additionally, collagen depletion can also cause thinning of the skin around the mouth, which makes it easier for creases related to smiling to form.
Lip Contouring
Juvederm Volbella can also be used to contour the lips. Contouring the mouth generally refers to enhancing the size or shape of the lips, even if you have not experienced any age-related volume loss. It's most common for people to use a lip filler to contour lips in cases of asymmetry or if certain aesthetic goals need to be reached. Lip contouring can roll back the clock, refine the shape of your smile, and boost your confidence.
How Long Does This Treatment Last?
Volbella produces relatively long-lasting results compared to some other lip fillers. Most people can expect the results of this treatment to last for about 12 months, while some other lip fillers may only produce results that last for three to six months.
Naturally, the longevity of your results may depend on certain factors, including your age, how long collagen lasts in your skin, and how well the filler works for you. Younger patients and patients who use more filler may experience longer-lasting results.
How Frequently Should You Have Treatment?
For the most part, it's recommended that patients have this treatment once every six to 12 months to maintain desired results. By sticking to a regular treatment schedule, you will be able to enjoy longer-lasting results. Touch-up appointments may be determined by how long your filler is lasting, so the range is flexible and will depend on your individual needs. Keep in mind that your results will look the best if you have a touch-up appointment before the results of your treatment fully fade.
Can You Make Results Last Longer?
In addition to your regular touch-up appointments, there are many things you can do to extend the longevity of your results. Just like any other dermal filler, a lip filler can last longer if you take the right steps to look after your results. Habits such as maintaining lip moisture and protecting your lips from chapping and infection are basic methods to make your results last longer. Other methods may include:
Lip Products
The absolute most effective way to ensure your results last for as long as possible is to maintain a high level of moisture in your lips. Products like chapstick can be useful to help protect your lips from dryness. Because the lips lose moisture faster than other areas of your skin, keeping a moisturizing lip product on hand is a good idea.
There are many other lip hydrating products that are common. For example, balms containing hyaluronic acid and shea butter are common to moisturize the lips. Sleeping masks for the lips can also hydrate the lips overnight, particularly during extremely hot or cold months of the year.
Lip Care
Using the right lip products isn't the only thing you can do to take care of your lips. It's ideal if you can also incorporate some lip care recommendations into your daily routine, especially if you have lips that are prone to chapping. Breaking habits like licking the lips often can be beneficial. It's best to drink plenty of water during the day. You may want to consider gently exfoliating the lips a few times a week, as well.
Lip Protection
Aside from chapstick to protect the moisture in your lips, you may want to consider using lip products that also protect the lips from UV rays that cause premature skin aging. In fact, not only does UV ray exposure break down natural collagen more quickly, but it is also known to break down the formula of a dermal filler faster, too. Many daily lip products are formulated with SPF 15 or higher to shield your lips from UV rays.
What Is the Best Way To Use This Filler?
A lip filler treatment like Juvederm Volbella is formulated with hyaluronic acid, which can help produce natural-looking or subtle results. The best way to use your lip filler will depend on what your ultimate goals are for your treatment. Subtle enhancement may be ideal for those who want to restore the youthful appearance of their lips, while more dramatic enhancement may be a better option for those who want to achieve goals related to contouring.
The important thing to remember is that our experts will work with you to help you achieve your aesthetic goals. Dermal filler treatments are not unlike using a paintbrush to refine your overall appearance. During your consultation, you and your provider will discuss your aesthetic goals in detail so you can be satisfied with your treatment.
Lip Filler Styles
There are many ways to use a lip filler, including using certain "styles". For example, a Hollywood-style filler refers to boosting the volume of the lips all around to mimic a more dramatic pout. But regardless of whether or not your lip style has a specific name, you can be sure that several options are common, such as creating more volume in the bottom or top lip to balance your natural lip volume.
It's also common to strengthen your vermillion border or exaggerate a Cupid's bow to enhance the appearance of your lips. You may even use this treatment to create a "key-hole pout" by volumizing the center of the lips.
What Happens During Treatment?
You can expect your Volbella appointment to take about 15 to 30 minutes to complete. Usually, a single syringe is enough to produce your desired results. During your treatment, small injections are made into various zones on the lips and around the mouth to restore volume in the skin. There is no downtime associated with this treatment.
However, before your appointment, you may be asked to temporarily stop taking any blood-thinning medications. You will need to reschedule your appointment if you have an active infection, like a cold sore or fever blister. After your treatment, you should not rub your lips and you should avoid opening your mouth wide for at least 24 hours while the filler settles.
What Are Volbella Benefits?
Volbella is an incredibly versatile lip filler, so there are many benefits to consider. The most exciting benefit of this product is the long-lasting results that last for roughly a year for most people. These long-lasting results allow you to simplify your routine, save you money, and enable you to enjoy continuous results. Some other benefits of Volbella include:
Quick Results
In general, you can expect to see the results of this treatment within hours of your appointment, or even before you leave the clinic. The hyaluronic acid gel used in this formula instantly fills in areas of lost volume in the lips. Over the next several days your results will gradually improve as the filler settles into the skin.
Natural-Looking
Juvederm Volbella has a thin, silky texture that sits smoothly beneath the skin. In fact, the reason this filler can produce subtle results is because of this flexible, yet sturdy formula. You can expect the results of this filler to look and feel natural. For many patients, this benefit is incredibly important to achieving certain aesthetic goals.
Prettier Lip Cosmetics
Lip cosmetics tend to look better when the products can be applied to a larger canvas. When your lips are fuller and more voluminous, your lipstick and lip glosses will look even better – especially when you wear brighter colors. Fuller lips make it easier to stay within your lip lines, and because volume restoration will smooth away pesky lipstick lines, your product will also be applied more smoothly.
Safe and Comfortable
This lip filler, just like other Juvederm dermal fillers, is made with hyaluronic acid, a natural sugar molecule compatible with the human body. As an FDA-approved treatment, you can be confident that this filler is safe for all skin types and skin tones, even for people who have sensitive skin. Additionally, because this filler contains lidocaine, your treatment will also be comfortable both during and after your appointment.
Are You a Good Candidate?
People who are over the age of 21, who have no history of severe allergic reactions, and who are not currently pregnant or breastfeeding are typically good candidates for this treatment. This lip filler is ideal for those who have volume loss in the lips, asymmetry, or other visible signs of aging around the mouth.
A consultation will determine whether or not you are a good candidate for this treatment. Some criteria, such as your medical history and your aesthetic goals, will be reviewed in detail during your consultation.
Book an Appointment Today
The optical illusion of lipstick can only do so much to make your lips appear fuller. Fortunately, you don't have to rely on temporary lip cosmetics to make your lips appear more voluminous. With the right aesthetic treatment, you can easily enhance the size and shape of your lips in a natural-looking way – and with long-lasting results.
Juvederm Volbella can produce results that last up to a year at a time. Volbella is ideal for those who have mild to moderate lip concerns. If you want to volumize your lips, smooth lipstick lines, and reduce visible aging around the mouth, then you should seriously consider this filler. Please contact Advanced Life Clinic in Huntsville, AL to schedule your initial consultation appointment today.