What Are the Most Popular Medi Spa Services?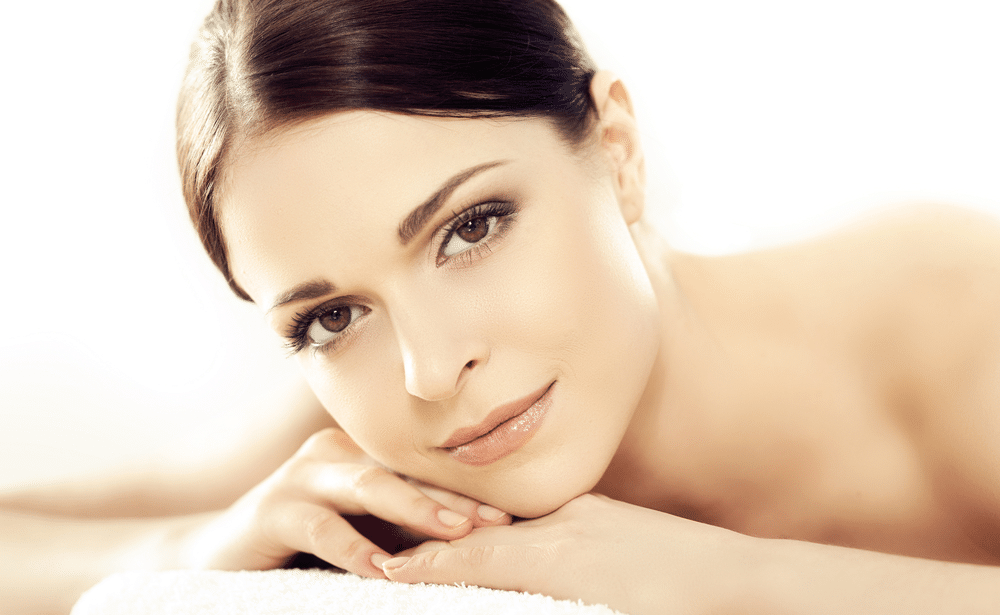 If you've never tried an advanced medi spa before, you might be surprised to learn which services are actually the most popular. At Advanced Life Clinic in Huntsville, AL, our most popular services range from cosmetic treatments that enhance your aesthetic and confidence to medical dermatology and rejuvenation treatments that can enhance your quality of life in every way. Read on to consider some of the most popular treatments in the world and which might be for you.
What Are the Most Popular Advanced Medi Spa Services?
Botox
The single most popular cosmetic treatment in the world, Botox is an injectable that can help you look as young as you feel. It reduces the deep wrinkles and lines in the forehead and between the eyes in particular. These frown lines are associated with getting older, and there's no better way to feel refreshed and rejuvenated than to relieve them.
How It Works
One reason we get lines and wrinkles is because of repeated movements. The same muscles make the same motions every time we smile, frown, or concentrate, and over time our skin becomes a kind of road map of that muscle movement.
Botox works by interfering with the nerve signals that tell the muscles to act. This allows the muscle to calm, smoothing out the skin on top. When this treatment is performed by a qualified professional, you'll never look frozen or unnatural. You'll retain movement in your face with targeted injections that work only on the precise muscles needed to relax your wrinkles.
Is It for Me?
This is the perfect treatment for both men and women, and it's suitable for anyone between 18 and 65 years of age. It's a great way to address lines you can already see, but it's also frequently used as a preventative to treat lines before they develop and put off the signs of aging for longer.
There's no recovery time, no incisions or surgery are involved, and you can maintain your results indefinitely with touch up treatments. Set up a consultation with us to find out if this is the treatment for you.
Chemical Peels
Another very popular advanced medi spa treatment is the chemical peel. These comprehensive and customizable treatments can even out skin tone, refresh the skin, promote collagen production, and reduce the look of fine lines and wrinkles. Peels are also used to treat irregular pigmentation, acne and other scarring, and sun damage.
After a chemical peel, you'll notice your skin glowing in a new way. Your oil production will be balanced, giving you back your natural, healthy glow. Your skin will also enjoy better hydration, and you'll notice that your regular skincare products are working better.
How It Works
Chemical peels work by using a gentle acid to exfoliate the top layer of skin and remove dead skin cells at the same time. This allows your fresh, new skin to shine through with an even tone. One of the best things about these peels, and a reason they are so popular, is that you can customize treatment for your unique skin needs.
At Advanced Life Clinic, we offer multiple choices so your peel can address fine lines, sun damage, oily and congested skin, dry skin, acne, rosacea, hyperpigmentation, ingrown hairs, actinic keratosis, and more.
Is It for Me?
?This could be the right treatment for you if you want to get rid of a layer of dead skin on top and let a bright, fresh you shine out. If you're struggling with acne, feel that your skin is lacking something in color, clarity, or texture, or if you're dealing with pigment changes or rosacea, talk to us about which chemical peel could be right for you and how to choose.
There are very few issues that could prevent you from getting a peel, so set up a consultation to get a customized program that will deliver the perfect peel for you.
Dermal Fillers
Botox isn't the only injectable in town, and other types of injectables are also very popular treatments to consider. Botox and similar formulations work by stopping muscle movement, but wrinkles are created by more than just movement. We also suffer wrinkles because our bodies stop producing as much collagen as we get older. Collagen offers our skin a strong scaffolding to build on, keeping it firm and able to bounce back.
Our skin also suffers as we age because we stop producing hyaluronic acid in the same amounts. This sugar is responsible for keeping our skin moist and hydrated. Dermal fillers can help with all these issues. Some contain collagen, some have hyaluronic acid, and some are designed to provide an immediate boost to volume and youthful smoothness while also stimulating the body to produce more of what it needs to rejuvenate the face.
How It Works
The precise action of any filler will depend on which one you choose, and making that choice is something we can help you with. Each filler is designed to address a different issue or a different part of the face, so the right choice for you will be different from what someone else might need.
One of the most popular and effective injectables is Juvederm Vollure, a hyaluronic acid filler designed to treat moderate-to-severe wrinkles like the nasolabial folds. It immediately improves volume and hydration while providing results that can last as long as 18 months. Meanwhile, Juvederm Volbella, also primarily made from hyaluronic acid, has been specially formulated to work well in the delicate areas around the mouth and lips.
Is It for Me?
Anyone over 21 who is interested in getting rid of wrinkles and fine lines or improving the volume of their face should ask about dermal fillers. When you come to talk to us, we can take a look at your medical history and aesthetic concerns and see if this is the best treatment for you.
Microdermabrasion
This extremely popular advanced medi spa treatment has gotten an upgrade recently with Dermalinfusion. The basic idea of microdermabrasion is similar to chemical peels: remove the top layer of dead skin cells, exfoliate the epidermis, and let your natural, beautiful self shine through. The primary difference is that microdermabrasion does this manually, using a small diamond-encrusted tip to resurface the skin painlessly.
Dermalinfusion combines this function with extractions and hydration, delivered all at the same time. When it's over, you can look forward to added volume and plumpness to the skin, better hydration, more even tone and texture, and a reduction in acne, spots, and aging signs.
How It Works
As the face is exfoliated and old skin is buffed away, a "vacuum" function sucks away the dead skin cells and debris, providing the same extraction function you might expect your esthetician to do manually: but without the pain!
At the same time as all this is happening, the Dermalinfusion device is infusing your skin with a potent serum based on your particular skin needs. Because of the exfoliation and extraction, this serum is able to penetrate far better than it otherwise would.
Is It for You??
This treatment works on all skin types, and it doesn't matter if you're a man or a woman. The serum options allow us to choose just the right treatment for your skincare needs. And while it's most commonly used as a treatment for the face, it can also treat spots, aging signs, acne, and other skin issues all over the body.
Intense Pulsed Light Treatment
Intense pulsed light (IPL) is also known as photo rejuvenation, and it's a very popular treatment. The treatment is gentle and non-ablative, and it can treat any part of the body where you're experiencing sun damage, redness, or pigmentation issues.
People choose this popular treatment because it requires no downtime, doesn't disrupt normal life, doesn't come with a laundry list of potential side effects, and offers dramatic results in a very short time.
How It Works
The device emits a broad spectrum light pulse as it is placed over your skin. Special filters allow us to change the light's wavelength to match your skin type and specific skin need. The light is absorbed by areas of redness or where the skin's pigment is darker than the areas around it.
As these areas absorb the light, the pigmented lesions or red spots are damaged. Over time, they will be replaced with fresh, new skin, giving you a youthful and smooth appearance. Most people need between four and six treatments spaced every three weeks or so to get their final results.
Is It for Me?
One of the biggest benefits of IPL is that it can treat more skin types and conditions than similar laser treatments because it uses multiple wavelengths of light. This is a great treatment for almost anyone seeing sun damage or redness from broken capillaries in their skin. If you have a condition or take medications that make your photosensitive, you may need to seek another treatment, but we'll help you decide when you come for your consultation.
Laser Hair Removal
Unwanted hair might be unwanted, but it's certainly not uncommon. Laser hair removal is a very popular treatment because so many people have hair they don't want to worry about shaving, waxing, or plucking any longer. At Advanced Life Clinic, we use the Emvera Diolux laser for the very best results.
How It Works
Most hair removal systems, like shaving, deal with the hair itself. Laser hair removal goes to the root of the problem by using light and heat to disable the follicles that produce hair in the first place. Once these follicles are disabled, they can't keep producing hair.
Because our hair is in different growth phases at different times, it usually takes about six treatments to completely remove the hair. The laser is only able to target follicles that are in the active growth phase. A month or so after each treatment, you can come for the next treatment as new hairs enter the active growth phase. Each time you'll remove more hair until you reach your final, optimal results.
Is It for Me?
This is a great treatment for anyone who is sick of wasting time and money on shaving, waxing, plucking, and other temporary half-measures for removing their hair. And while some lasers can only treat people with light skin and dark hair, the Diolux laser can treat all skin types and nearly every color of hair other than white, the very lightest blond, or the lighter reds.
Try the Most Popular Treatments Yourself!
These are just some of the most popular treatments at advanced medi spa worldwide, and they're all available at Advanced Life Clinic. We also offer many more options, so contact Advanced Life Clinic in Huntsville, AL now to find out more about which ones are right for you.