Weight Loss Success Story: Carolyn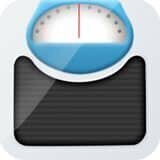 Good morning!
My staff and I hope you all had a wonderful weekend and are starting to get back in the swing of things. It's hard to believe that school and sports are all just around the corner. At Advanced Life Clinic, we hope you will take advantage of this time of new beginnings and take the opportunity to do something for yourself. We know that everyone struggles with their weight at some point or another and we are here to help you be the best YOU that you can be. Today we'd like to share one of our many client success stories with you so grab a cup of coffee and read on to learn about Carolyn.
Carolyn, like so many of us, is a busy working mom who had given up hope of losing weight and having the body she wanted and deserved. Now she's 50 pounds lighter and wants to lose another 30! She's on a regimen of Lipotropic and B12 shots to assist with energy and fat burning and also a prescription appetite suppressant. Carolyn has been with us for over a year and we are absolutely delighted with her progress.
"This program was perfect for me," said Carolyn. "I had given up on any chance of losing the weight, tried everything. I recommend it to anyone who has tried all the other diets…as a matter of fact this isn't a diet. If you make good choices and go every week, you are guaranteed results. Your body, health and quality of life will improve tenfold! Thank you Dr. DeGraaff for giving us hope!"
Clients like Carolyn drive us to be the best that we can be each and every day. We rejoice in each client's success just as much as they do and the staff is here to help, provide suggestions, motivation and encouragement. We don't offer just a weight loss program; we provide the keys to success to help you make permanent lifestyle changes for the better.
"I had tried so many other programs and felt deprived," said Carolyn. "This program was really good for me because I still ate but not as much. The Bontril kept my appetite controlled so I never felt hungry and the shots helped my body burn fat. I noticed more inches coming off than pounds. To me it was easy because I did it on my own terms and slowly changed my habits."
To be truly healthy and happy, it's all about changing your habits and learning how to make better choices. In addition to helping you look and feel better, weight loss can help improve energy, lower blood pressure and decrease the risk of many health conditions. Suffer from insomnia? Weight loss and exercise will help you rest easier.
There's no special food to buy or meal plans to sufffer through. Enjoy real food like lean meats, non-starchy vegetables, fresh fruit and we can't stress enough the importance of water. While you're preparing the kids for school with the needed supplies, think about the supplies you need to be your best. If you'd like to learn more, please call us at (256) 882-6555.
Warmly,
Dr. DeGraaff and the staff at Advanced Life Clinic