Weight Loss Designed for Your Success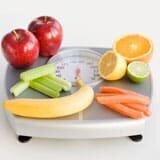 Advanced Life Clinic weight loss programs are designed for your success.
We work with you to make permanent whole life and whole body changes. We partner with you to reach your weight loss goals. Our medically supervised weight loss program addresses all factors that may have kept you from succeeding with other exercise and weight loss programs.
We incorporate appetite control, exercise, supplements and lifestyle management to help you reach your ideal weight. Our program focuses on proven techniques with an emphasis on education and empowerment – and prepares you to live and make wise choices in the real world.
Wise choices lead to weight control.
---
Start by moving ! A few examples (maintained for 30 minutes)
Aerobic exercise > 178 calories burned
Dancing > 130 calories burned
Brisk walking > 150 calories burned
Swimming > 250 calories burned
Mopping > 150 calories burned
Gardening/weeding > 180 calories burned
Benefits of Exercise
Increased energy expenditure
Increased metabolism
Increased energy
Suppressed appetite
Decreased blood pressure
Improved lipid levels and heart function
Healthy Food Choices
Whole-grain breads and cereals
Lean meats (baked, grilled, broiled)
Fruit: fresh, frozen, canned (no added sugar)
Vegetables: fresh, frozen, canned (remember, seasoning plays a role!)
Dairy: skim and low-fat products
Fats: oils, margarine, butter, mayo dressings (use in limited amounts)
Healthy Beverage Choices
Water! Water! Water! (100 ounces a day)
Calorie-free beverages
No caramel-colored drinks, as they will counteract with the Lipotrophic injections
Limit fruit juices due to excess calories
The 4 Food Groups
Carbohydrates: breads, starchy vegetables, pasta, cereals, milk, yogurt, and fruits
Meat/Protein: lean meats, poultry, fish, eggs, cheese, peanut butter, and nuts
Fats: butter, margarine, oils, mayo, salad dressings, and sour cream
Vegetables: non-starchy vegetables
Start making wise choices today – call (256)882-6555 to take advantage of our free consultation.