Weigh in: Top Diet and Exercise Trends for 2014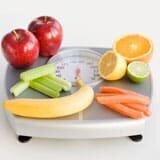 A new year…a new beginning…another chance to get it right! Today we're going to share some of the top diet and exercise trends for 2014. Let this year get you on the path to the best you yet.
Here's a taste of what's hot and what's not for the new year.
Diet/Weight Loss Trends
Paleo, Gluten-Free and Anti-GMO will continue to dominate as well as a focus on eating locally grown and organic. Not sure what those terms mean? Here's a breakdown.
Paleo, some call it the caveman diet, is based on what we think our paleolithic ancestors dined on: mainly fish, grass-fed pasture raised meats, eggs, vegetables, fruit and nuts. With this approach, you avoid grains, legumes, dairy products, potatoes, refined salt, refined sugar and processed oils.
Free is what it sounds like; a diet without gluten. What's gluten? Gluten is a protein complex found in wheat, including kamut and spelt; barley, rye and triticale.
Other key trends: green juicing, "ancient" grains, such as farro, millet, spelt and kamut will be the new quinoa with kohlrabi and cauliflower taking center stage as the new kale. Trending diet topics will also be probiotics, coconut oil, turmeric and alkaline diets.
Bottom line? Super skinny is out with fit, strong and healthy being most definitely in.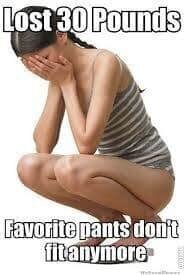 Fitness/Exercise Trends
HIIT is hot! HIIT, high intensity interval training, is the new CrossFit and focuses on shorter, higher intensity workouts. Think if it as an enhanced form of interval training where you alternate periods of short intense anaerobic exercise with less-intense recovery periods
Functional Training, training that focuses on balance, coordination and power, will also gain in popularity.
Other key trends are self-monitoring with apps, female weight-lifting and high energy spinning classes such as SoulCycle.
What's out? Plain running is out because it breaks down muscle though 'themed" runs like mud, neon or zombie runs are rising in popularity. Old school "gyms" are out and "Fitness Studios" that integrate CrossFit style equipment, such as kettle bells medicine balls), TRX (suspension training), martial arts and Yoga are in.
This is your year! Get moving and get healthy! Call us at any time to schedule your no-cost, no obligation consultation.
Warmly,
Dr. Hayley DeGraaff and the staff at Advanced Life Clinic