Tween or teen got a hairy situation?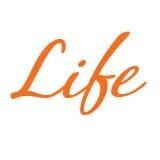 Another "How young is too young" question I am asked quite often is about laser hair removal. Technically, there is no absolute lower age limit. This question arises typically when a young girl starts to get a "mustache" or bushy eyebrows and is getting teased at school. Moms become concerned because no one wants their child to be teased, especially if the mom herself was ever teased and most people were at some point in time or another.
What is the right age for Laser Hair Removal?
There's really several answers. First, the problem really needs to be bothering the child. No 10 year old is going to tolerate the discomfort of the procedure if the hair is not bothering him or her. And let's face it; it can be a little scary to come to a doctor's office and get a "stingy" procedure especially when it is mom's idea. Another thing to consider is the changes the hair will have as a child goes through puberty.
I typically recommend that we wait until the child is fully in puberty and then begin with the understanding that we may have to repeat a series of treatment as the child ages and develops new hair. The laser is only capable of removing hair the child has already developed and has no effect on future hair growth. If the unwanted hair is really of major concern to the child, then most patients will plan to go ahead and proceed because early treatment will make the problem less than it would have been by delaying treatment until they are older.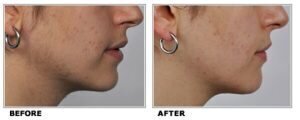 What areas to treat?
Many younger patients have mustaches or "uni-brows" treated. As far as removing actual body hair such as underarm and bikini hair in adolescent girls, I again recommend to wait puberty is fully developed. This typically is around 14-15 for most girls. Underarm hair is really a no-brainer in how much to remove, but there is always the question as to how much to remove in the bikini area. Once the hair has been damaged enough, the hair loss will be permanent. I recommend just removing the hair that would show in a bathing suit bottom in younger girls and leave more extended treatment decisions to be made later as an adult. Other body areas such as forearms, and the back of the neck may need to be treated earlier in patients who have ethnic skin and hair types such as Indian or Hispanic.
My staff and I are always happy to discuss concerns and treatment plans with you and we do invite you to call us at any time to schedule your no-cost, no-obligation consultation.
Warmly,
Dr. DeGraff and the staff at Advanced Life Clinic