Top five questions about acne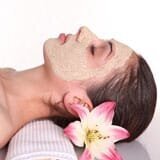 Agonizing over acne? Battling breakouts? Today we tackle our top five questions about acne.
First up, what is acne?
Acne is a skin condition affecting approximately 17 million Americans. Almost everyone struggles with acne at some point in time. Acne is characterized by multiple whiteheads, blackheads, papules and pustules on the face, chest and back; developing when grease from the skin's glands plug the tiny hair follicle openings, leading to clogged pores. When bacteria grows in these clogged pores it leads to different types of inflammation resulting in acne.
What causes acne?
Over the years, there's been lots of speculation about the causes of acne. People have linked it to greasy foods, exercise, chocolate, cheese and more. Now scientists are saying that genetics and hormones are the only two proven causes.
Changing hormones, due to pregnancy or adolescence, can cause a rise in androgen levels. What's androgen? It's a hormone that can cause your oil glands to become larger; stimulating increased oil and sebum production. Sebum is an oily or waxy matter that is actually necessary for keeping skin hydrated but too much sebum or oil can breakdown cell walls and lead to inflamed and clogged pores. Unfortunately, studies also show that high levels of oil that lead to acne can be genetic.
What are the symptoms of acne?
Acne is characterized by redness, uneven skin tone and blemishes. Whiteheads, blackheads, papules, pustules, nodules and cysts are all different types of acne that generally manifest as red, white or black bumps on the skin. The different forms of acne can sometimes become very painful or inflamed.
What everybody wants to know: how do I treat acne?
There are many options for treating acne and treatments vary due to type of acne and skin type. Antibiotic prescriptions such as minocycline may be given with topical antibiotics such as clindamycin also available as an option. Other topical, prescription treatments include retinols/Retin-a are sometimes prescribed.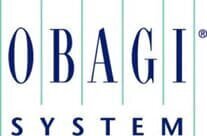 At Advanced Life Clinic, we recommend acne treatment kits that include washes and toners that contain salicylic acid in higher concentrations. These kits are only available in a doctor's office. We love the Obagi Clenziderm system for banishing breakouts. Properly cleansing skin is key to preventing and treating acne and we recommend the use of a good facial cleaning brush such as the Clarisonic Pro. The Clarisonic now has an acne head attachment that is great for cleaning pores and reducing oils. In-office treatments such as acne peels, microdermabrasion and Blu-light treatments are also recommended. Our licensed medical esthetician Bonnie can also do a deep pore cleansing or extractions.
Can makeup cover acne?
Makeup can also help camouflage the appearance of acne and we are proud to offer the Glo Minerals line of cosmetics. Glo products are crafted with pharmaceutical grade ingredients and can help calm and soothe a variety of skin conditions and is suited for even those with sensitive skin. The mineral formulations are talc-free, non-comedogenic and free of dyes and perfumes.
Our goal is simple; we want to help you reveal the most beautiful, confident you. We encourage and invite you to call us anytime so we can customize a program for clear skin.
Warmly,
Dr. DeGraaff and the staff at Advanced Life Clinic