Dr. DeGraaff's TOP 5 Ways to Save on Botox!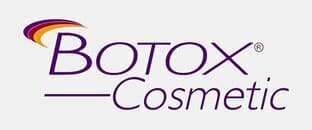 Saving on your Botox treatments has never been easier at Advanced Life Clinic! We know how much you love having fewer wrinkles, but keeping that smoother look requires touch-up treatments every 3-4 months! So, to make the process easier and more affordable, we offer several different ways to SAVE time and money for our "frequent flyers"! Check out these 5 money saving deals:
1. We offer NEW patient Botox discounts for only $8.50/unit! You don't need to be new to the clinic, just new to trying Botox with us!.
2. Our monthly Wrinkle-Free Wednesday price is $10.00/unit!! Save $1/unit! "Wrinkle Free Wednesday" is usually the second Wednesday of every month, but may be the first or third if it is a holiday week.
3. Group discounts are available!! Get $9/unit pricing!! Must have 3 participants or more and you must come together. We offer group treatments during regular office hours OR we offer special extended hours on Tuesday or Thursday evenings.
4. Save $1/unit on Botox at our monthly Madison "Pop-Up" Botox Clinic that is held on a Friday afternoon at Bryant Dental on County Line Road in Madison. This date changes monthly to make sure to check your e-mail or our Facebook page!
5. Sign up for Allergan's Brilliant Distinctions Program! This "frequent flyer" savings program from Allergan allows you to accumulate points for savings on Botox. Find out more at www.botoxcosmetic.com
To make getting your Botox ever easier with NO hassle, we also offer our "Breeze in for Botox" 2 business day appointment guarantee! We guarantee to get your scheduled for your Botox within 2 business days of your call! We know that when you need your Botox you don't want to wait for weeks to get it! We also offer after hour parties so you can get your group of 3 or more together and get treated after work. There is no additional charge for our GNO after-hours parties.
So what are you waiting for?! Call us and start saving on your BOTOX now!!