Pucker Up! Dr. DeGraaff's Top 5 Ways to Improve Your Lips!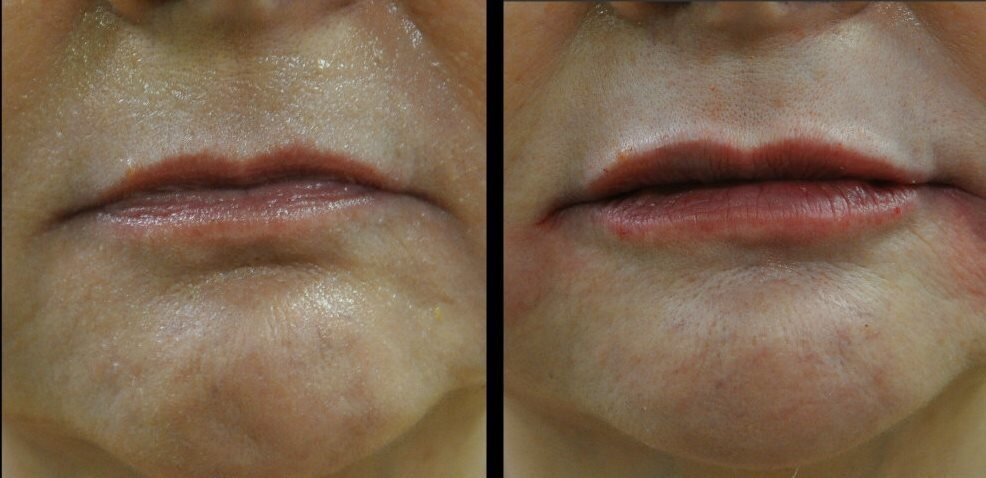 "Fuller lips have definitely increased in popularity over the last 10 years that I have been injecting patients. Most women want a natural, fuller lip or less wrinkles around the mouth. The newest FDA approved fillers have made lip augmentation much more natural and results in a much prettier lip."- Dr. DeGraaff, M.D.
We have all see the celebrities enhancing their lip and in fact, when certain stars are photographed with fuller lips, it almost becomes front page news! Lip enhancement procedures are very popular due to the relative low cost, no down-time involved, and they can really help rejuvenate the lower face. Our lip volume decreases as we age and our hormone levels decline, but sometimes, patients are just born with thin or asymmetrical lips. So what are Dr. DeGraaff's recommendations to help you plump up and get ready to pucker up with younger looking lip?
1. Add volume-The "Dermal or Wrinkle Filler"s are the most obvious treatment to enhance your lips. There are 2 main Fillers that Dr. DeGraaff likes to use for lip enhancement: Juvderm Ultra, and Restylane-Silk. Juvederm is the most recently FDA approved product and has been shown to last up to 12 months. However, patients may find it necessary to re-inject their lips are 8-10 months initially before the treatments start to last for the full year. Restylane-Silk is also FDA approved for the lips and may be a better choice for the "smokers lines" about the lips. Both cost $500/1 cc syringe. These products are very safe and give a very natural look. A typical lip enhancement procedure can take 15 minutes plus 15-30 minutes of numbing time. A "dental block" can also be done by Dr. DeGraaff is the topical numbing is not controlling the pain. Bruising can occur but is usually mild and can be concealed with makeup. Dr. DeGraaff has injected patients from 16 to their 80's and has treated both men and women! One other comment about lip enhancement, you can't really change the overall SHAPE of your lips. Its really about making the lips you already have FULLER, not giving you someone else's lips which is not really possible.
2..Smooth the lines around the lips.– There are several different ways to smooth our the perioral wrinkles otherwise known as 'smokers lines". First of all, about 60% of "smoker's lines" occur in NON-SMOKERS. They are just part of normal lip aging and loss of volume in the lip area. Once again, using the wrinkle-filler, Restylane Silk to plum up these fine lines can help reduce wrinkling and bleeding of lip stick into the lip line. Resurfacing laser such as our Matrix Fractional CO2 can help resurface the skin around the lips and reduce their appearance greatly. It typically takes 3-4 treatments to get the best results and the treatments are done every 2-4 weeks depending on the patient. Matrix CO2 treatments cost @$250-400 depending on the patient and only take about 15 minutes plus numbing time. The area will appear mildly sunburned for 4-6 days and sun should be completely avoided. Lastly, Botox is GREAT for the upper lip lines. It keeps the muscles of the upper lip from pursing as tightly and thus smooths our the lines just as it does in the crows-feet area. It usually only takes 8-12 units to smooth the upper lip and the results should last around 3-4 months. Chemical peels and micro-needling treatments can also be used to reduce upper lip lines.
3. Turn your frown upside down-One of the biggest things that make your mouth-lip area look older is the down-turning of the corners of the mouth making you appear to be frowning. A youthful mouth has corners that turn UP. The wrinkles fillers are fabulous for reversing the slow sinking and down-turning of the lips. Some filler places in the very corners combines with some below the lips actually help support the corners of the mouth and make you appear less sad. Botox can also be placed in the muscles in the chin that pull the corners of the moth for an additional lifting effect. The cost for the Fillers is $550 and the results should last 6-12 months depending on the patient and how many times they have been treated.
4. Condition your lips and protect them! Most people don't realize they should be using some of their anti-aging skin care products such as moisturizers, serums, and sunscreens DIRECTLY on their lips. The skin in your lips needs to be conditioned and protected from UV damage just like the skin on your face so DON"T forget those lips! UV radiation may also break down your filler under the skin and make them not last as long! Some skin care products may not be appropriate for the lips such as Retin-A, Retinols and some acne treatments due to their drying effect. Ask a skin care professional or aesthetician about how to best care for your lips!!
5. Show them off!-Nothing makes lips look prettier than a beautiful lip color or gloss to help highlight the lower face. After all, once you've gotten a great pair of lips, you should be showing them off! Glosses and colors can also help hide any bruising or redness in the lips that may have occurred during treatment. We recommend getting a Professional MUA to help you choose the best colors for you skin tone and to help you fine the best ways to apply your products. We love our gloMineral Makeup products and can be used safely after laser or injections.