Tips for banishing bruising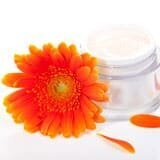 One of our top questions is, "Is it going to bruise?" My answer is always maybe. While we can't predict bruising, there are some things we can do to cut down on it.
While there are always risks with any cosmetic procedure, fortunately, non-invasive procedure like Botox and fillers have very few serious side effects. However bruising can occur even with the best injectors. Ultimately, the decision comes down to whether a few temporary bruises are worth it for the sake of beauty.
How I work to avoid bruising
I do everything I can on my end to try not to bruise my patient. I use an extremely light touch and I also really evaluate the treatment area; using a close inspection so I can avoid veins. I also use ice if I can to cut down on bruising. from having a light touch, to close inspection of the treatment area to avoid veins, to using ice if I can. For fillers, I use the new soft-tipped cannulas rather than needles as they can cut down on bruising by up to 80%.
What can you do to help with bruising?
There are several things that you can do to help to lower the risk of bruising. Medications are the biggest culprit and most people know to avoid Aspirin and anti-inflammatories prior to surgery. To completely lower the risk, Aspirin must be avoided a FULL week before treatment. Over-the-counter supplements such as fish oil and vitamin E should also be avoided. Not all supplements should be avoided and there is even one I recommend called Arnica that can lower the risk of bruising; it's available in most pharmacies and health food stores. Arnica comes in a pill form that works best when started several days prior to your procedure. It also comes as a cream that can be applied to the area after treatment to help the bruises go away quicker.
How long will bruises last?
I also get asked, "How long will the bruises last?" They typically last around a week just like any other bruise. The good news is that most women find the bruises to be small and easy to cover up with makeup.
At Advanced Life Clinic, we offer several fillers and treatments to help you look your best. If you have any questions, I invite you to call us anytime at (256) 882-6555.
Warmly,
Dr. DeGraaff and the staff at Advanced Life Clinic