The Priapus Shot for Sexual Dysfunction: A patient's perspective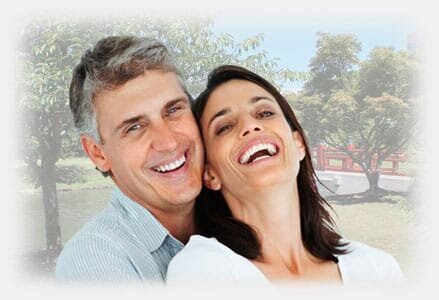 An article posted in the Huffington Post(1) back in 2013 suggested that erectile dysfunction or ED, may affect up to 1 in 4 men under the age of 40. More often than not, ED is usually associated with older men due to a variety of factors including health concerns and declining testosterone. This new study is alarming in the fact that not only are younger men having ED, but that most likely it can signal some form of major health concern. Regardless of age, it is becoming more common for men of all age groups to experience some form of ED.
What are my Options?
With the introduction of Viagra (Pfizer) in 1998 millions of these blue pills have been sold world wide in an effort to slow ED down. Since then, more and more pharmaceutical options have appeared, along with several over the counter drugs promising greater performance, longevity, and much more. Obviously Viagra and its counterparts have been successful in helping the ED issue with men, but does it get to the real problem? Most ED is the result of a health issue such as high blood pressure, high cholesterol, diabetes, abnormally low testosterone, and all of the various other issues these particular diseases cause. Recently the introduction of the Priapus Shot to treat ED was introduced as an option for patients experiencing ED. The Priapus Shot uses Platelet Rich Plasma (PRP) that is taken from your own blood and then injected into the penis. The PRP has growth factors that help in regrowing tissues, blood vessels, and potentially nerve tissue as well. This medical technology has been used for several years now in helping sports injuries to heal quicker, burn victims, oral-maxofacial surgery, and now aesthetics and sexual dysfunction. Since March of 2012 we have been offering the Priapus Shot for our patients who are experiencing medical or age related sexual dysfunction here in our office with great results.
How do you approach this situation?
Unfortunately, ED can be a very complicated matter. Not only can there be physical issues form a medical condition, medications, or trauma, psychological issues can play a large role in ED as well after issues start to happen. We approach ED from several angles. We take a full medical history on our patients so we can determine probable causes for their ED. We also discuss testosterone replacement for men who have ED. We find that a lot of men who come to us have low testosterone levels, or even high estrogen levels, which can play a role in many patients ED issues. Once we have factored in medical, medications, trauma, and anything else that could be a contributing factor, and determine if the patient is a good candidate, we move forward with the procedure. The procedure itself takes about 1 hour to 1.25 hours and you can immediately return to normal activities.
Testimony from Allen P.
"I am a male in my mid 50's who has two different health conditions, one of which is high blood pressure, that directly affect my ability to achieve and maintain an erection. I have used various ED medications like Viagra and Cialis for years, but even those quit working for me over time. My frustration was at an all time high, as well as my wife's, so I began researching my options to help overcome my problem. I found the Priapus Shot and became intrigued, hoping that it could be an option for me. I spoke to a clinic in my hometown, but I didn't feel like they were really interested in my problem, but rather just doing the shot. I called Advanced Life Clinic and spoke to Dr. DeGraaff about the procedure. Before I asked any questions, Dr. DeGraaff asked about my medical conditions, medical history, medications, and made me feel at ease about the procedure. I didn't care about gaining size, I only wanted to correct my issue, and that is what Dr. DeGraaff focused on, my issue. I had the procedure done, in a professional and clean setting, with everything explained and covered wonderfully. The results were great! I noticed after about 3 weeks that I actually started waking up with a "morning erection", which is something that hadn't happened in several years. As time went by, the results got better and better, and I was able to function normally again most of the time. This was great for me, because most of the time is so much better than never. As a matter of fact, I was so pleased, I repeated the procedure and I am very happy with my continued progress. Give them a call, it's worth it!"
(1) Huffington Post 06/11/2013: Erectile Dysfunction May Affect 1 In 4 Men Under 40 Seeking Treatment, Study Suggests