Tattoo Removal FAQs: How Long Does the Process Take?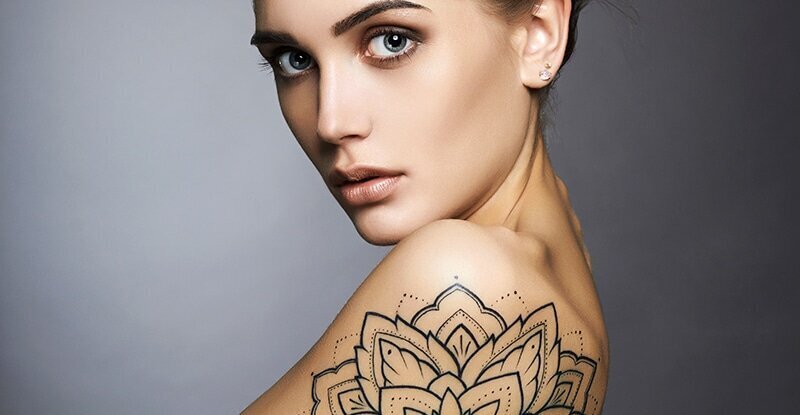 Tattoos have a long-standing and rich history as art. Even in conservative countries where tattooing is something of a social taboo or something pursued only by rebels, the art and history of tattooing are still revered. All that said, however, sometimes you may not want to live with certain ink on your skin – and that's okay! At Advanced Life Clinic in Huntsville, AL, we know that tattoo removal can represent a fresh start and a clean slate.
So, what is laser tattoo removal? This treatment is similar to many other laser treatments as it reverses or destroys foreign pigments in your skin. Using a combination of light and thermal energy, this treatment breaks down tattoo ink pigments so your natural skin regenerative processes can clear pigment particles from the sub-dermal layers of your skin. Let's go over all the other things you need to know before you schedule your consultation.
Tattoo Removal FAQs
1. How Long Does the Process Take?
Just like getting a tattoo is a serious commitment, removing a tattoo is a serious time commitment. This is a process that will take several months to complete because the laser treatment system is designed to only target the foreign pigment in your skin. In other words, because this system is non-ablative and does not harm the skin, the process takes longer. The advantage of this, of course, is that your treatment poses a very low risk of any skin scarring.
In general, most people can expect to need at least six to eight treatment appointments for optimal removal. Your treatment appointments are spaced about six to eight weeks apart to give your immune system enough time to process pigment particle removal. Overall, this can mean that your removal treatments can take 12 months or more to complete.
2. Why Do You Need to Wait So Long Between Appointments?
Although this treatment will not harm your skin, there must be enough time between appointments so that the natural healing properties of your skin have enough time to work correctly. When we look at the way the body responds to laser treatments like this one, we are mainly looking at the natural skin cell turnover cycle and the way the body processes foreign materials.
Your skin cell turnover cycle generally takes between 28 and 40 days, which is about how long it takes for dead skin cells to be replaced by new skin cells. During this turnover cycle, the foreign pigment particles that are broken up by the laser treatment will be slowly pushed out of the skin or rejected by the body. Additionally, the timing of your appointments is to give your skin enough time to recover from exposure to laser energy.
3. Why Might You Need More Appointments?
To be clear, there are no hard-and-fast rules for how many appointments you will need to achieve your optimal removal results. While six to eight appointments are common for most people, many require more than eight treatments for a variety of factors. Some reasons why you may need more appointments include:
Tattoo Size and Color
The size of the tattoo is a huge factor. While our laser system can treat large portions of the skin at one time, many patients find it more comfortable to break up removing a tattoo into sections. This is similar to the way large tattoos may require multiple sessions to complete the artwork. The larger the tattoo, the more likely it is that additional treatments will be needed.
The color of the tattoo is also a big factor in determining how many treatment sessions you will need. Colorful tattoos use a lot of pigment to achieve certain looks because color pigments need to be fully loaded into the skin, while black and grey tattoos do not require as much saturation. Especially colorful tattoos usually require more than six appointments.
Tattoo Age
The age of your tattoo is a double-edged sword. While older tattoos that are more likely to be fading are easier to remove in the long run, newer tattoos with fresh ink are more resistant to this treatment. This doesn't mean that you can't have new tattoos removed, but it does mean that you may require more treatments to achieve your desired results. Sometimes, it makes more sense to live with the unwanted tattoo for about a year so that the pigment has a chance to age before trying laser removal treatments.
Tattoo Depth
The depth of the pigment in your skin refers to how many sub-dermal layers are saturated with pigment. Just like especially colorful tattoos are harder to remove, tattoos with great depth also take more time to remove because deeper layers of the skin need to be treated. Tattoo depth can be determined by the specific technique used, the type of pigment used, and even the thickness of the skin where the tattoo is located.
The experience of your tattoo artist may also determine how long it takes to remove a tattoo. Professional tattoo artists use specialized equipment that is designed to insert pigment deeper into the sub-dermal layers of the skin, which is why it may take more than six to eight appointments to remove a professional tattoo. Amateur tattoo artists, on the other hand, may not use the right equipment or techniques, so it may be possible to remove amateur tattoos within four to five appointments.
4. What Tattoos Can Be Removed With This Treatment?
Regardless of the size, color, depth, or age of the tattoo, all tattoos can be removed with laser treatment. Professional, homemade, amateur, surgical, and cosmetic tattoos can all be removed with this treatment. We can further determine your eligibility for this treatment during a no-cost consultation appointment.
5. How Does Laser Tattoo Removal Work?
Your laser removal treatments will be similar to your initial tattoo appointments. You will be asked to lay or sit in a comfortable position while the laser system is moved over each section of tattooed skin. Your appointments will generally take about 45 to 60 minutes to complete.
6. Does This Treatment Hurt?
No, this treatment is not significantly uncomfortable. In fact, many patients compare the sensation of this treatment to the sensation of getting the tattoo in the first place. Others compare this treatment to snapping rubber bands. If you have pain sensitivity, you may want to take Tylenol about an hour before your treatment.
7. Should You Do Anything to Prepare for Treatment?
Before any laser treatment, it's important to avoid any unprotected direct sunlight, as exposure to UV rays increases the likelihood of pigmentation complications during your treatment. For that reason, it's also important to avoid tanning beds and self-tanning products that could increase melanin production within the sub-dermal layers of the skin.
You should avoid exfoliating products, acid-based products, or harsh chemicals on your skin before your appointment. You should also prepare for treatment by rescheduling any waxing appointments on the treatment area and any tweezing; shaving 24 hours before your appointment is acceptable.
8. What Should You Do After Treatment?
Aftercare for laser removal treatments is similar to aftercare after getting a tattoo. You will need to wash the treatment area with gentle antibacterial soap at least twice a day. You will also want to apply an anti-bacterial ointment and products like aloe vera to facilitate healthy skin healing. Do not rub or scratch the treatment area; leave any scabs on the skin alone.
After your treatment, you will need to avoid using very hot water, saunas, hot tubs, and exposure to sunlight. Please always wear SPF 30 or higher in the sunlight, or make efforts to cover your skin with clothing.
9. When Will You See Your Final Results?
You will be able to see the results of your treatment several weeks after your last appointment. We will be able to estimate how many sessions are necessary for your treatment by monitoring how quickly the tattoo is fading. If you are still seeing the remaining pigment four to six weeks after your last appointment, you may need to schedule a final touch-up appointment to achieve your desired results.
10. How Common Is Tattoo Removal?
The desire to remove a tattoo is more common than you might think – and the statistics are telling. About 11% of all people want to have a tattoo removed and 26% of millennials want to have a tattoo removed.
11. What Are Some Reasons People Remove Tattoos?
There are several reasons why someone would want to remove a tattoo. For example, one of the most common reasons is any tattoo fading that you may not want to touch up; since pigment will remain in the skin even after fading, laser removal treatments are the best method to deal with an old tattoo. Other reasons for removing a tattoo include:
Outgrow Meaning or Style
The tattoo you got in your youth may not be a tattoo that matches the person you have grown to become. Outgrowing the meaning or style of a tattoo is a common reason for removal, particularly if names of previous significant others are involved in the tattoo design.
Tattoo Mistakes
Tattoo mistakes happen. While misspelling names and words in English are common, it's equally as common to misuse Asian lettering in a tattoo, which can be embarrassing when someone points out the mistake.
Skin Injuries
Some traumatic injuries on the skin mean you can't repair a tattoo. While it's possible to tattoo over some scar tissue, not all scars can take pigment, which means it may not be possible to repair a damaged tattoo.
Tattoo Regret
Sometimes, tattoos seem like a good idea at the time, but end up being an impulsive decision to regret down the line. Tattoo regret may be one of the most common reasons to remove a tattoo.
Career Prospects
Some careers are not friendly to tattoos. For example, joining the military means that you can't have visible tattoos, such as on the face, neck, or hands.
12. Who Are Good Candidates for This Treatment?
Candidates who are good for laser tattoo removal are people who have an unwanted tattoo that fits the removal criteria for our laser removal system. Most people are good candidates for this treatment. A consultation will determine your eligibility.
Renew the Canvas of Your Skin With Laser Tattoo Removal
Tattoos are living art on the skin, but sometimes the art you loved 10 years ago isn't the art you love today. Removing unwanted tattoos is incredibly common and easily done with laser removal treatments. If you think this treatment is a good fit for your aesthetic goals, please contact Advanced Life Clinic in Huntsville, AL to schedule your consultation today.