Spring forward: March specials and events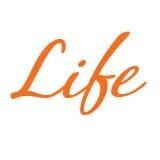 Warmer weather is on the way! Are you ready for bathing suit season? Our March specials and events are designed with you in mind; to help get you ready for fun in the sun! We've got the formula to help you look and feel your best for swimsuit and shorts season.
Vaser Shape
Need some body sculpting? The Advanced Life Clinic has the most advanced non-invasive body sculpting tool available- – Vaser Shape! Vaser Shape uses ultrasound energy to help get rid of unwanted fat on the body, without pain or down time, and results right off of the table. Look at this patient after only one treatment! We hope you'll join us for Vaser Shape Days! Our first VASER Shape Day on March 21st and 22nd. Book a Vaser Shape package of 3 treatments and get it for $1500 (normally 3 for $1600), or a package of 5 treatments for $2200 (normally 5 for $2500) on those days during March. Space is limited so call today to take advantage of this fantastic offer!
Take it off!
All NEW weight loss program participants will enjoy 20% off! Now through the end of March you can bring a friend, your spouse, or even a friend for a friendly wager, and both of you can start one of our highly successful programs at a 20% discount. Start any of our medically supervised, safe and effective programs, and achieve your goals for 2013. We offer FREE consultations to help you decide what program to start and you only pay if you start a program with us.
Get "cool"
It's Cool to Coolsculpt! Coolsculpting is perfect for treating those unwanted pockets of abdominal fat or "love handles" non-invasively. Let Coolsculpting help you reach your goals by taking advantage of our "Buy one, get one half off" of all Coolsculpting procedures during March.
Lash out!
Wish your eye lashes were longer and fuller? Well they can be with Latisse. During the month of March, get the 5ml Latisse for just $125 (reg. $150) and enjoy the benefits of longer fuller eye lashes.
The Ultimate
Need a little lift? Wish there was something you could do for sagging skin in the neck area? There is and it's here; Ultherapy! Now it's even more effective with less discomfort and it's at Advanced Life Clinic. Even better? On March 21st and 22nd, you can get the lift you need for 20% off. Space is limited so call today and get started on a new you.
We've got so much going on at Advanced Life Clinic so keep up with us on FaceBook and get ready to spring forward!
Warmly,
Dr. DeGraaff and the staff at Advanced Life Clinic