Smooth Dynamic Wrinkles with Botox Injections in Huntsville, AL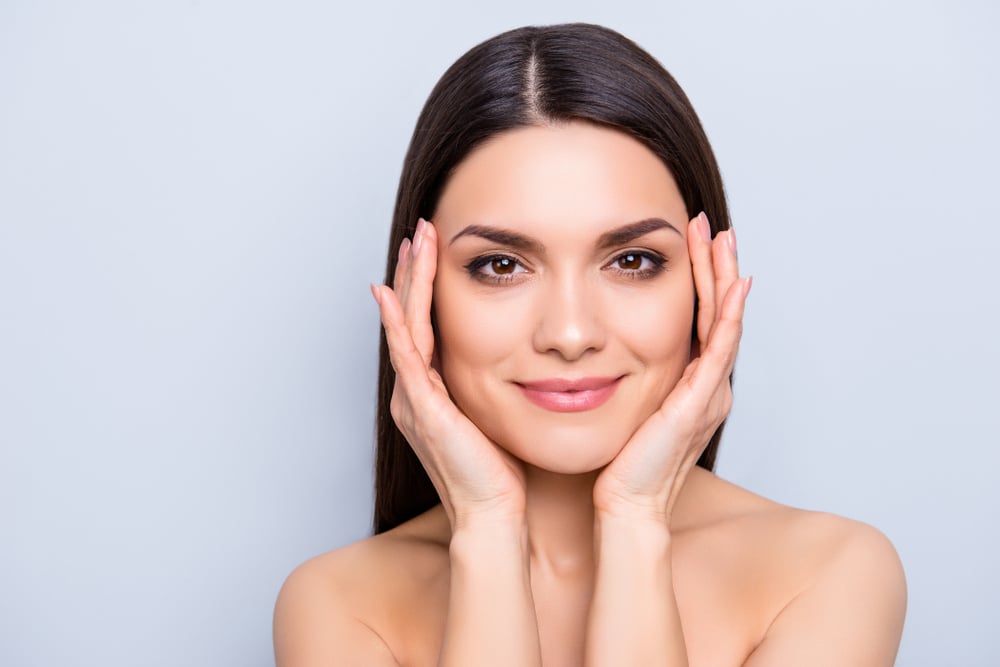 The aging process can be tough on your skin. From new expression lines to dynamic wrinkles, your face can start to change as the years pass.
Luckily, there's a non-surgical solution: Botox treatments. Botox has been used for over 20 years to help patients maintain smooth, wrinkle-free skin.
At Advanced Life Clinic in Huntsville, AL, we provide premium Botox injections for adult patients of all ages. Rejuvenate your face with these effective anti-wrinkle injectables.
What Is Botox?
Botox works so well because it targets the source of your wrinkles. When you make a facial expression, your skin forms creases. With age, these creases become deeper and more noticeable, forming dynamic wrinkles.
You might be wondering, "What is Botox? What can it do for me?"
Botox is an injectable formula made from botulinum toxin A. This neurotoxin comes from a special strain of bacteria that produces it naturally and works effectively in cosmetic applications.
In this injectable formula, the neurotoxin blocks nerve signals from reaching your facial muscles. As a result, your skin appears smoother and more youthful without forming dynamic wrinkles.
How Long Does Botox Take to Work?
While this type of treatment is a powerful anti-aging solution, some products take a long time to begin working.
How long does Botox take to work? Botox injections are a quick solution to your expression lines and wrinkles. Within three to five days after your injections, you will see the full results.
Botox before-and-after transformations show the smoothing, relaxing results of this cosmetic injectable. If you want to see what your Botox treatment will look like in its full glory, check out Botox before-and-after photos.
How Long Does Botox Last?
How long does Botox last? Your Botox results will last for three to four months after your appointment. The exact time frame depends on your body's metabolism and certain lifestyle factors.
Generally speaking, once you get Botox injections a few times, the results should start to last longer. This is because the neurotoxin builds up in your system and remains there longer.
Wrinkle-Smoothing Injectables for Men and Women
Whether you are a man or a woman, Botox can improve your appearance. This cosmetic injectable is suitable for anyone between the ages of 18 and 65 years old.
Men choose to get Botox treatments to diminish worsening wrinkles. In some cases, men's skin can start to form more intense wrinkles than women's. This is because men may not follow an anti-aging skin care routine.
Botox is the most popular non-surgical aesthetic treatment for men. Everyone faces the same problems with aging, so it makes sense that Botox works well for men too.
FDA-Approved Treatments
Botox has been approved by the FDA to treat moderate to severe glabellar lines. These are the frown lines that form between your eyebrows as you age.
The FDA is responsible for making sure cosmetics are safe both long-term and short-term. Botox has been used for decades to diminish wrinkles and smooth skin. You can trust that your Botox treatments are dependable and safe.
Good Candidates for Botox
Many patients are in their 40s, 50s, and 60s when they receive Botox injections. Around this time, wrinkles start to become more intense and noticeable for many people.
Even if you're a younger patient, you may experience glabellar lines. If you frown often, you will likely notice dynamic wrinkles forming between your eyebrows over time.
Good candidates for Botox have no active skin infections or open wounds. Pregnant or nursing patients should wait until they are finished breastfeeding to receive Botox treatments.
Benefits of Botox Injections
There are numerous benefits to getting Botox injections in Huntsville, AL.
Botox is an effective, safe, non-surgical anti-aging treatment that can transform your face. You can look more youthful and relaxed, which makes your face appear friendlier and more approachable.
Reduce Expression Lines
Your facial expressions help you show your emotions to the world. However, you don't want them to stick around forever.
Glabellar lines can make you look angry, impatient, and unapproachable even if you don't feel any of these things. If you wish to reduce reminders of past emotions, Botox is the treatment for you.
Look More Youthful
While there's no magic solution to aging, Botox can significantly reduce the visible signs of aging. Without dynamic wrinkles, your skin will look more youthful, and in turn, make your face look younger.
You probably don't feel the age that you are. With Botox injections, you can match your appearance more closely to the age of your soul.
Non-Surgical and Minimally Invasive
Botox is a non-surgical solution to facial aging. Many anti-aging treatments require anesthesia and are invasive.
Botox is one of the most minimally invasive anti-aging treatments out there. You simply receive a few injections and you are good to go.
No Recovery Time
Since you don't go under anesthesia, Botox has no recovery period. You can return to your normal activities as soon as you leave our office after your appointment. No downtime, no hassle.
Effective and Trusted For Decades
Celebrities and regular citizens alike have been getting Botox for over 20 years. This injectable formula is effective at targeting wrinkles at their source. You can trust Botox to reduce signs of aging while remaining safe for your body.
Get Rid of Your Wrinkles at Advanced Life Clinic
At Advanced Life Clinic in Huntsville, AL, we offer Botox treatments administered by our skilled injectors. If you want to look more youthful and diminish dynamic wrinkles, this is the treatment for you. Book your appointment today.