Seeing spots?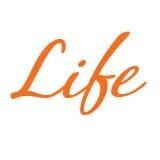 Seeing spots? If age spots have you running for cover, shed some light on the problem with IPL.
Sun exposure, age and good old genetics can lead to skin that loses some luster. If age spots, redness or sun damage have put a damper on your appearance, brighten up with IPL at Advanced Life Clinic and reveal a more luminous, youthful you.
What is IPL?
IPL, Intense Pulsed Light, is a skin treatment also known as the "photo-facial." The treatment uses a laser to reduce the appearance of age spots, broken capillaries and sun damage. IPL uses a penetrating laser to "kill" the cells that make melanin; the brown pigment our skin produces in response to injury from the sun or inflammation. The gentle procedure offers no downtime and can improve the appearance of skin on face, chest and hands–virtually anywhere that sun damage can occur.
What does IPL treat?
IPL treatments remove brown spots, pigmented acne scars and broken facial veins. IPL treatments, when combined with topical treatments, also work wonderfully to control Rosacea; a chronic skin condition that causes reddening of the cheeks and nose. The laser treats facial veins and Rosacea by irritating the veins with heat. The veins then shrivel and scar due to the injury thereby becoming less visible.
How does IPL work?
The light penetrates brown spots from sun damage or acne and "kills" the cells that make melanin. The cells then slough off like any othe dead skin cells. Be advised: it does take about two weeks for the skin to fully slough. The treatment leaves the sun slightly sunburned but not raw or peeling. The use of sunscreen is recommended but there are no other restrictions. Following treatment, the spots may be a shade darker but this can be covered with makeup until they slough off. A follow-up chemical peel or microdermabrasion is recommended.

How long does it last?
Brown spots can come back with more sun exposure and touch-up treatments may be periodically needed. Sunscreen and sun avoidance can make the time between touch ups longer. Rosacea will also require touch up treatment about once a year. A full face treatment of IPL is around $400 with "spot" treatments costing around $150.
Of course, the best treatment for age spots is working to prevent them. We've all heard the old adage: an ounce of prevention is worth a pound of cure so do your part. Sunscreen should be part of everyone's daily routine on all exposed skin and, luckily, preventing sun damage is easier than ever. Facial moisturizers and body lotions are available with SPF. Make sure to follow all instructions and to apply and reapply. Cooler temps may be here but even on cloudy, gray days–sun damage can occur.
If you're sick of spots, give us call! We'll help you brighten up even the darkest days of winter.
Warmly,
Dr. DeGraaff and the staff at Advanced Life Clinic