Say goodbye to unwanted hair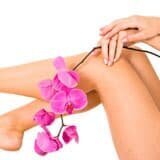 Good morning!
Kids are back in school and fall is just around the corner. While you're saying goodbye to the lazy days of summer and time by the pool, take the chance to say goodbye to unwanted hair. Fall is the perfect time to start laser hair removal at Advanced Life Clinic. So grab a cup of coffee, relax and learn how easy it is to say goodbye to unwanted hair.
Laser hair removal is a multi-step procedure that removes unwanted or excess hair from small areas to large ones. Many clients choose to start with the underarms, facial areas or bikini line and enjoy the results so much that they come back in to have their legs done as well. Our male clients often choose to have their backs, shoulders or chest done. There is no minimum age requirement though I recommend any patient be post puberty as puberty often changes the amount and the distribution of hair.
Shaving can cause irritation to the skin and waxing or plucking can be unpleasant and time consuming. Laser hair removal is a permanent option that more and more people are choosing.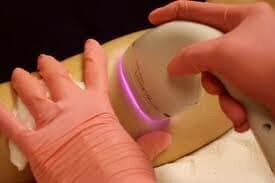 The procedure is done in the comfort of our office over several visits; the idea is to do small amounts of damage over a period of time as you don't want to put too much heat into the follicle at one time. There's virtually no prep for the treatment. Ideal candidates have fair skin and darker hair as the laser seeks out the contrast. Blonde or gray hair is not always responsive as those shades don't absorb enough heat for the treatment to be effective. Darker skin tones can also be more challenging to treat. We invite you to schedule a no cost, no obligation consult to explore your options and to allow us to customize a treatment plan for your lifestyle, needs and budget.
While the procedure is unpleasant, it is not unbearable and, if the patient prefers, a topical numbing solution can be applied about thirty minutes beforehand. Our clients agree, the few moments of discomfort are well worth giving up the razor for good.
Following the treatment, the patient can resume normal activities with the exception of sun exposure. Skin may be slightly red–similar to a mild sunburn. I do recommend patients avoid exposing treated areas to the sun. Aloe can help soothe the sting although most patients find the discomfort quickly fades when the procedure is completed. In the week to 10 days after treatment, your hair will begin to shed. Patients may shave during this time period but we ask that you refrain from waxing or plucking. Patients are pleased to see that they already are able to shave less frequently during this time period. At around the six week mark, hair will begin to regrow at which time we will perform another laser session. In our experience, the cycle of treat, grow, reshed needs to be completed about six times. Starting now will have you ready for the next shorts and bathing suit season!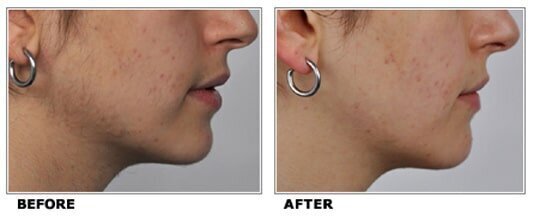 Above, is a before and after photograph of one of our patients who underwent laser hair removal on her face and couldn't be happier with the results! If you have any questions, please don't hesitate to contact us. We are here to help!
Warmly,
Dr. DeGraaff and the staff at Advanced Life Clinic