Savings and specials to help you splash into summer!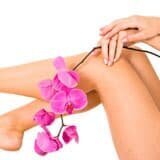 Bathing suit season is here and at Advanced Life Clinic, we've got some super specials and savings to help get you ready for all sorts of fun in the sun! This summer, be the best you yet with our whole body approach to health and wellness. Let's make a splash!
June is the first full month of the summer season and we have some incredible specials to help you look and feel your best. From skin care to body sculpting, you will find everything you need to get you off to a great summer start.
Get "Cool"
During the month of June, book any size Coolsculpting procedure, and receive a FREE VASER Shape treatment on that area as well (a $600 value)! What better way to sculpt your abdomen or love handles than by sculpting them with Coolsculpting and then tightening with VASER? Call us at (256) 882-6555 to set up your free consultation to see if this amazing treatment is right for you.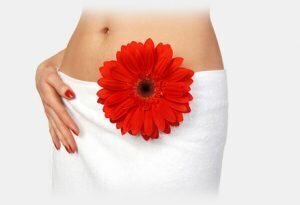 Wipe out wrinkles
Have you been thinking about doing something new? Looking in the mirror and thought that maybe now was the time to do something for yourself? Well, there's not a better time than now to try Botox Cosmetic. We are offering the worlds #1 non-invasive cosmetic procedure to all new Botox patients for only $7.50 a unit! *We welcome all of our patients who have never tried Botox, as well as newcomers to our clinic. Once you get started with us, join us on our Wrinkle Free Wednesdays for 10% off Botox, or our everyday price of $10 a unit.
The Ultimate
Need a little lift? Wish there was something to do for that sagging skin in the neck area? Well there is and it's called Ultherapy. On June 25th and 27th, you can get this amazing procedure for 25% off plus a gloTherapeutics Neck Firming lotion for free! Treat your neck for loose skin, upper face to help restore tired eyes, or treat the entire face for a firmer more youthful you. Can't get in that day or the day doesn't work for you? Simply pay for your procedure on those days and we can treat you at a later time.
Beauty by Bonnie
Now on the 2nd Tuesday of every month Advanced Life Clinic presents Beauty by Bonnie. All aesthetic procedures on that day will be 20% off the normal price. Facials, dermaplaning, microdermabrasions and more all will be 20% off.
Fab filler
BELOTERO is $350 for the month of June! This exciting new filler is wonderful for doing lips, lines between the nose and lips, and under the eyes. And now for the month of June it's only $350 a syringe! *Cannot be combined with any other offer such as Filler Friday
Hairy situation?
Now through the end of June, we are offering a $99 special on Upper Lip and Chin laser hair removal. Forget shaving and plucking; end it all with this ever popular treatment. Laser hair removal can eliminate the need for shaving and give you the confidence you've always wanted.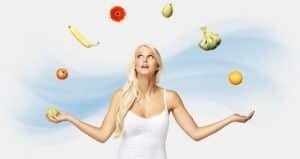 Lose weight!
Summer is here! Now is the time to restart your weight loss journey at the Advanced Life Clinic. We have several options for you to choose from and offer customized plans to fit your goals and needs. And to help out, all new weight loss programs will be "Buy 1 get one free". Bring a friend, bring a co-worker, or come as husband and wife and both of you will start for the price of one. Work together to get back to where you want to be.
As you can see, we have so much going on this month! We hope to see you soon!
Warmly,
Dr. DeGraaff and the staff at Advanced Life Clinic