Save on the 12 Gifts of Christmas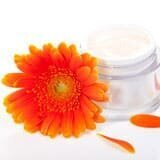 'Tis the season to look and feel your best and to share that gift with someone else. To celebrate the season, and make gift-giving a breeze, we've got super savings on some of our most popular treatments. And if you want to treat yourself? Well, go ahead! You're worth it! Read on for a recap of our 12 Gifts of Christmas and remember, all specials are valid until tomorrow and procedures can be done after the new year.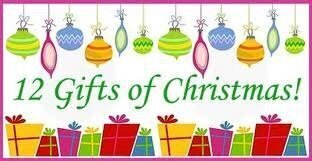 For the first gift of Christmas…
Botox is $9 per unit for the rest of December, saving you $3 per unit.
The second gift of Christmas…
Give the gift of lush lashes and save on Latisse. Save $25 off the 5ml Bottle of Latisse! (reg. $150) The new larger bottle lasts three months and Latisse can help your eye lashes grow 30-50% longer.
The third gift of Christmas…
Let's GLO girls. ALL GloMinerals Makeup products are 20% off.
The fourth gift of Christmas…
Give the gift that lets them choose: gift cards. Save 20% on Advanced Life Clinic Gift Cards. For example: get a $250 gift card for ONLY $200.
The fifth gift of Christmas…
Clarisonics. SAVE 20% off ALL Clarisonics. (Reg. Prices: Mia $119, Mia2 $149, Aria $199, Clarisonic Pro Face and Body $225) Clarisonics make great gifts and we will even gift wrap for you.
The sixth gift of Christmas…
ALL Obagi skin care products are 20% off.
The seventh gift of Christmas…
Wipe out wrinkles and save on America's number one wrinkle-filler. Juvederm XC is 20% off , Reg. $550/syringe, saving you over $100 per syringe!
The eighth gift of Christmas…
Chill out! CoolSculpting is half off. The COOLEST way to remove fat and bulges is by freezing it off with CoolSculpting. (Reg. prices: Small hand piece $600, Large hand piece $1200)
The ninth gift of Christmas…
Get glowing skin. GloTherapeutics Chemical Peels are half off. Our most popular peel evens out skin tone, shrinks pores and brightens your complexion! (Reg. price $125).
The tenth gift of Christmas…
Say goodbye to unwanted hair. All laser hair removal packages are half off. Laser Hair Removal is still our #1 procedure and we have helped thousands of people get rid of unwanted hair!
The eleventh gift of Christmas…
Clear things up with IPL. Intense Pulsed Light Treatments are half off. IPL treatments remove brown spots, broken veins, and scars from the face, neck, chest and hands. (Reg prices; Full face (Photofacial) $400, Face and neck $600, Face, neck and chest $900, Hands $200 for both)
The twelfth gift of Christmas…
Save 50% on Matrix Fractionated CO2 Laser Peel. Fractional CO2 resurfacing removes fine lines, acne scars, pigment issues and shrinks pores. (Reg. price; Full face $500, spot treat @ eyes or mouth for crows feet or smokers lines $250-300)
To stay up to date on all our specials and giveaways, please join us on Facebook.
Merry Christmas to all of you!
Warmly AND Merrily,
Dr. DeGraaff and the staff at Advanced Life Clinic