Save into the new year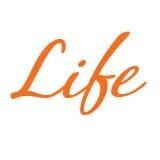 Here's to 2013 and a new year and a chance for a new, improved YOU! Our January specials are designed to help you "sale" into the New Year with ease. This month, we focus on making those weight loss resolutions a reality with specials designed to help get you on the path to looking and feeling your best.
Weigh in
Our Weight Loss programs are all two for one this month. It's often helpful when losing weight to have a partner so bring a friend for free this month! You could bring a friend, family, member or spouse and even make it fun by putting a friendly wager on it. Both of you can start one of our highly successful, medically supervised weight loss programs for the price of one. Make 2013 the year you realize your resolutions.
Save on supplements
Pump up the power of your weight loss regimen with our proven supplements. My staff and I will customize a program for your lifestyle and needs and supplements can enhance the program and help you achieve your goals. For the month of January, all weight loss supplements are 20% off.
Skinny Saturdays
On January 19th, we'll be having another Skinny Saturday so drop in and see us to start or re-start you weight loss program. Don't wait another moment to start being your best you. On Skinny Saturday, weight loss supplements are half off!
Reveal a younger you
This month's Wrinkle-Free Wednesday is tomorrow! Come in and save 20% on all Botox and Dysport products.
Chill out
Cooler temps got you down? We've got the best way to chill out! Try out CoolSculpting. CoolSculpting is the latest non-invasive way to get rid of those last five pounds. Treat those love handles or abdominal pockets of fat and take advantage of our buy one, get one half off special on CoolSculpting this month.
Get GLOing
Makeup artist Nancy Finnegan will be here tomorrow to show you how to wow. From 9 a.m. to noon, she'll be teaching makeup application and how to use the Glo Minerals line. Call (256) 882-6555 to schedule an appointment with Nancy today!
Party with Bonnie
Bonnie's Peel Party is January 29 and all peels will be $100, regulary $125, PLUS all peel participants will enjoy 20% off all Glo Minerals products. Let's glow girls!
We've got so much going on in January and we are always looking for the best things to offer our clients. Please don't hesitate to call us at any time with questions and let's make 2013 the year of YOU!
Warmly,
Dr. DeGraaff and the staff at Advanced Life Clinic