RF Microneedling for Acne Scars, Pigmentation, and More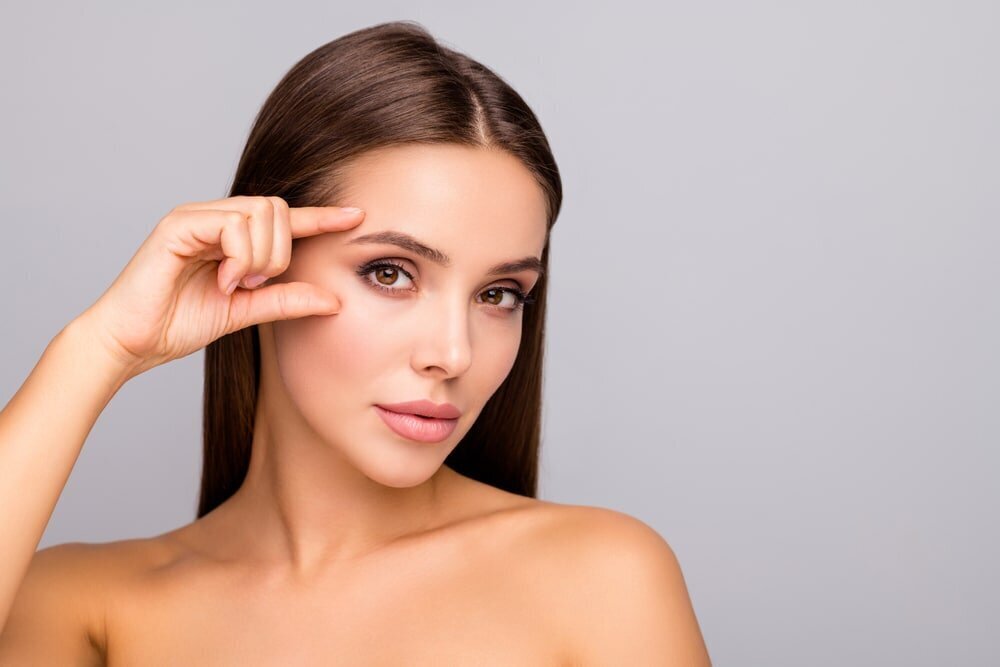 Have you ever wished for a skin treatment that addresses all your concerns at once? When it comes to all-encompassing cosmetic treatments, radiofrequency microneedling is an excellent option.
Radiofrequency microneedling is designed to stimulate collagen production and enhance your skin's appearance. At Advanced Life Clinic, we are proud to provide RF microneedling treatments for our patients. With these innovative, modern skin treatments, there's almost no skin problem we can't tackle.
What is RF microneedling? How does it improve your skin's texture and tone? Here's everything you need to know.
What Is RF Microneedling?
Microneedling and radio frequency might seem like they have nothing to do with one another, but they complement each other well in the skincare world. During RF microneedling treatments, microneedling and radio frequency energy work together to enhance your complexion. We use a specialized skin pen with tiny needles on it that create miniature wounds in your skin.
Microneedling with RF creates a controlled injury on your skin that prompts your body to produce more collagen fibers. These fibers keep your skin tight, strong, and elastic, giving you a more youthful complexion.
As the skin pen does its work, the radiofrequency energy stimulates even more collagen production and tightens your skin. In this way, RF microneedling treatments address multiple skin concerns at once. For those who struggle with visible aging and sagging skin, along with other concerns, microneedling with RF is the treatment for you.
Refresh Your Skin: The Benefits of RF Needling
Your skin goes through a lot on a daily basis, even if you have a healthy skincare routine. RF needling is designed to hit the refresh button on your skin and give you an even, smooth complexion again.
Get Rid of Acne Scars
Acne scar tissue is complex and can be hard to fade with topical products alone. RF microneedling treatments break up this tough scar tissue, and your body replaces it with fresh skin fibers.
The result? You can finally get rid of pesky reminders of past breakouts. Your skin will appear smoother, clearer, and healthier after your radiofrequency microneedling treatments.
Tighten Your Skin
Microneedling with RF energy naturally tightens your skin to make it more elastic and youthful. If you struggle with visible aging and loose skin, this is a wonderful perk of this treatment. Loose, sagging skin can come from many different root causes — aging, weight loss, and genetics. With RF microneedling treatments, you get facial skin that can "snap back" more easily.
Improve Your Skin Texture
Skin texture can be annoying to deal with, especially if you like to wear makeup or have your skin care products absorb evenly. Radiofrequency microneedling treatments refresh your skin's collagen supply so you can get smooth, even-textured skin.
Reduce Pigmentation and Signs of Sun Damage
Hyperpigmentation causes dark spots to appear on your skin. It can come from skin conditions, like melasma, or sun damage. Skin pigmentation can prevent you from having an even complexion.
RF microneedling treatments blast away pigmented skin cells and replace them with fresh ones that match the rest of your complexion. As a result, you get a more even skin tone and can correct signs of sun damage.
Fade Fine Lines and Wrinkles
Wrinkles are a hallmark sign of aging. No one wants to walk around displaying their age right on their face. That's where RF microneedling comes in. By generating new collagen fibers, microneedling with radiofrequency energy replaces wrinkled, dry, damaged skin with fresh skin cells. This means you can get smoother, more youthful skin without surgery.
How to Prepare for RF Microneedling Treatments
Before you come in for a microneedling session, we ask that you avoid harsh chemical treatments and sun exposure. For example, you wouldn't want to get a chemical peel or similar treatment right before your microneedling appointment.
Avoiding sun exposure and strong treatments will keep your skin strong and resilient as the skin pen creates tiny channels on the surface of your skin. This also applies after your treatments. We instruct patients not to spend time in the sun or perform heavy skin treatments in the weeks after a microneedling appointment.
You may have to wait a few days to start wearing makeup or using stronger skin care topicals after RF microneedling. Your skin needs time to heal and generate new collagen and elastin fibers. Your skin's comfort and health are our priorities, and following post-appointment instructions will help you see the results you desire faster.
What to Expect During Your Appointment
When you come in for a microneedling treatment, we ensure you're as comfortable as possible. We will address any questions or concerns you have before starting the procedure. You're awake during the entire appointment. RF microneedling is non-surgical and minimally invasive. This means you don't have to worry about general anesthesia or other extreme measures.
We apply a topical numbing cream to the treatment areas before we begin. Once your skin has had plenty of time to become numb, we start using the skin pen. We roll the skin pen over areas with visible signs of aging, scarring, and pigmentation. As the tiny needles puncture your skin, the pen emits radiofrequency energy to tighten your skin and stimulate collagen production.
The entire procedure takes 30 to 45 minutes. After it's over, you're free to leave — there's no downtime required!
Book Your Radiofrequency Microneedling Appointment in Huntsville, AL
Come to Advanced Life Clinic for your radiofrequency microneedling treatments. We make every patient experience worth it. Book an appointment with us today!