Reveal your best you with July specials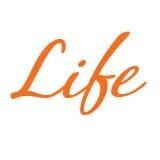 Heat up the summer and reveal the best YOU yet with our July specials.
We had an amazing kick off to a new program last month and we are continuing it through July. Our new patient Botox special of $7.50 a unit was HUGE. To take part, you can be a new patient or a current patient who has never tried Botox with us. Then you can continue with our everyday pricing of $10 a unit or join our popular "Wrinkle Free Wednesdays" and receive 10% off the regular price.
Keep reading and see the other amazing new specials we have, along with a new product line for weight loss and wellness. At the Advanced Life Clinic, we have everything you need for your cosmetic, weight loss and wellness needs. Check out our July specials and then give us a call for a FREE consultation on any procedure we offer.
The Ultimate Brow Lift
Take advantage of this exciting special for a non-surgical brow lift using Ultherapy and Botox! For only $900 (a $1550 value!) we use Ultherapy to create collagen and provide a lift, and Botox to smooth the skin in the area; providing a nice lift to the brow line giving you a more rested and youthful appearance. To top it off, we are also giving away a FREE 3ml Latisse to help make those lashes stand out with your new lift. Supplies are limited.
Clear with Clarisonic
For great skin care, Clarisonic is your best bet. For the month of July, receive 20% off all of the Clarisonic lines that we carry. Combine that with our great skincare lines and you are well on your way to great looking skin.
Be sun smart
All sunscreen products are 20% off until the end of July! With the sun season upon us, stock up on our great sunscreens from all of our vendors.
Rejuvenate your look

For a limited time we are offering the world's number one filler at a special price! Juvederm is only $450 during July! Take advantage of this special and finally wipe out those wrinkles. Use for your lips and cheeks, areas around the mouth and more. With our new injection technique, bruising is significantly reduced.
Shape your shape
Experience the latest technology in non invasive body sculpting, skin tightening and cellulite reduction with VASER Shape! This revolutionary procedure can do all of these things with no down time, no discomfort, and with most people experiencing immediate results. And now you, when you book a Vaser Shape package of 3 treatments or more, you will receive 50 units of Dysport for FREE! What a great opportunity to get toned and tightened, while getting rid of wrinkles with Dysport for free. Call today to book your FREE consult to see if this exciting technology is for you.
Of course, our favorite events like Bonnie's Peel Party, Wrinkle Free Wednesdays and Filler Friday are still on deck for July. See our Facebook page or call us for more!
Warmly,
Dr. DeGraff and the staff at Advanced Life Clinic