Rev up those resolutions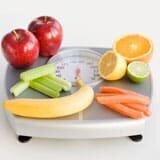 Did you start the new year off with all of the best intentions and resolutions? Now that the New Year's celebrations are fading away, are your resolutions losing steam? Today we've got some tips for how to make resolutions that stick and how to rev up your resolutions to get back on track.
It's all in the details
We've all heard the saying the devil is in the details and it's certainly true when it comes to resolutions. Our top tip when it comes to resolutions is don't be vague. It's easy to say, "I want to get healthier" or "I vow to get in shape this year." For resolutions that stick, make a plan and be specific.
Good goals
Make your goals specific and measurable. Goals that are measurable have such a feeling of accomplishment. Want to get in shape? Break it down.
For Flexibility: I will be able to place my palms on the floor before the end of the year.
For Cardio/Endurance: I will be able to run a mile without stopping before the end of the year.
For Strength: I will be able to hold a plank for 1 minute or curl 15 pound hand weights before the end of the year.
Want to lose?
I would suggest NOT making one of the most popular resolutions out there: losing weight. Instead, focus on setting and attaining small, straight-forward goals and the weight loss will come on its own. An example? I will eat NO carbs after 3:00 p.m. this year. Need help making a weight loss plan? Give us a call!
If you meet these goals before the end of the year then set new ones and keep going! The best part? It's never too late to get started with your health and wellness goals. We're here to help all year long.
Good luck to everyone!
Dr. Hayley DeGraaff