Remove unwanted ink – tattoo removal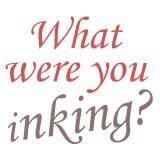 Good morning all!
It's hard to believe we've almost made it through the first week of school. I hope you're all looking forward to enjoying a weekend with family and friends and taking the time to relax a bit. To me, fall signals a time of new beginnings. It's a chance to start over with new notebooks and freshly sharpened pencils.
At Advanced Life Clinic, we offer numerous services to help our clients embark on their own new beginnings whether they want to lose weight, feel better or look younger. One new beginning many people are choosing is the removal of a tattoo. Maybe you got it when you were younger or you need to remove the name of an ex or you have an exposed tattoo you feel is hurting your job search. Have a little too much fun on Spring Break and wish you hadn't brought a tattoo home as a souvenir? We can help you out! If you're planning on joining the United States military, they have updated their policy on tattoos. Whatever the reason, my staff and I can help you remove your unwanted ink with our Laser Tattoo Removal.
Laser Tattoo Removal is a process that won't cause your skin, or the tattoo, to peel off. Rather the laser targets the ink underneath your skin and breaks it up into smaller fragments, allowing your body to naturally remove the debris over six weeks. The removal process does involve, on average, six to 12 treatments and can take anywhere from nine months to over two years to remove the tattoo. Unfortunately, we can't guarantee your skin will ever look as fresh as the day you were born but we are going for a 90% reduction in appearance–an extremely faint image could possibly remain but would be barely noticeable.
The number of treatments needed are determined by the type, color and age of the ink. Black and red inks are the easiest to remove with blue and green being a little more challenging. The good news is the treatment is available and works well on any skin tone. We do space treatments six weeks apart and the treatment cost depends on the size of the tattoo and number of colors. Though it is a multiple treatment process, our clients are always pleased with the results.
If you are considering getting a tattoo, I do have some recommendations for you to consider. Please ensure the place you choose is reputable and that you are 100% sure with your decision. Take time to think about what you want, where you want it and why you want it. If you're sure you want to proceed, try to stick with red or black ink since they are the easiest to remove should you change your mind down the road.
If you've got a tattoo you'd like us to take a look at, simply give us a call at (256) 882-6555 to schedule your no cost, no obligation consultation. This fall, get started on the path to a clean slate. If you'd like a preview of the process and a glimpse of what to expect, please see this Laser Tattoo Removal Video on our YouTube Channel.
Warmly,
Dr. DeGraaff and the staff at Advanced Life Clinic