Reasons to Choose Laser Hair Removal in Huntsville, AL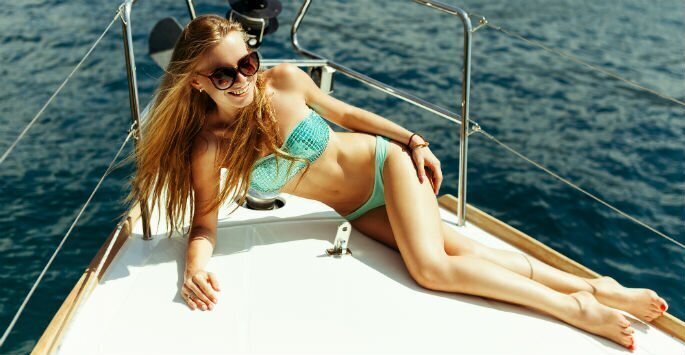 Are you sick and tired of dealing with excess hair in certain areas? If so, you're not alone. You're also in good company if you're interested in laser hair removal. Laser hair removal could remedy all of your unwanted hair growth problems. There are various reasons to consider this popular treatment at our office in Huntsville, AL.
Laser Hair Removal is Cost-Effective
When you consider how much you have been spending on wax, creams and other shaving accessories to remove unwanted hair, you will be pleasantly surprised to know that laser hair removal can help you to eliminate many of these costs. After a series of treatment sessions at our office in Huntsville, AL, you will notice that your hair in the treated areas becomes less and less noticeable. The hair may even disappear altogether. Either way, this will translate to not needing to spend so much money on hair removal products. Just think about all of the money you will be able to save as a result of not having to buy these hair removal products as often as you presently do.
Quick, Convenient Treatments
Whether you need to get rid of upper lip or chin hairs, clean up your bikini line or have huge patches of hair taken off your back, laser hair clinic removal will involve a series of treatments that are not typically lengthy office visits. The sessions are convenient, even for people in Huntsville, AL with busy schedules. You should start to notice significant hair thinning and elimination in the treated areas after multiple treatment sessions. This works because the laser prevents hair growth by safely damaging the hair follicles.
Laser Hair Removal Can Save You Time
Your morning routine is time-consuming. This is mostly because you have to spend so much time shaving and waxing various regions of your body to look presentable. If you did not have to go through this daily routine, you could actually take less time getting ready in the morning. As you can imagine, this can benefit you in a number of ways.
Getting Started
Laser hair removal could work for you, but you won't know for sure until you schedule a consultation. Set up a time to visit Advanced Life Clinic in Huntsville, AL and learn more about this treatment. Contact us today to book your appointment!
And know the laser hair removal cost.