Ready to lose some weight?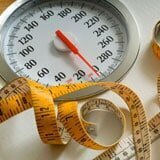 At Advanced Life Clinic, our Weight Loss Programs are one of our most popular offerings. Everyone struggles with weight at some point and time in their lives. My staff and I can customize a program to get you on the path to losing weight so you can look and feel your best. Our programs are not a diet; they are a lifestyle change designed to help you make healthier choices. Today, Sherry Barkley, our lead weight loss coordinator, will share some information with you about our programs.
---
Are you ready to start your weight loss program at Advanced Life Clinic? With lifestyle changes like healthy food choices, portion control and exercise–we provide the tools to help you achieve and maintain your weight loss goals. While getting started is probably the hardest part, we can help you get on track for the best you yet.
Smart choices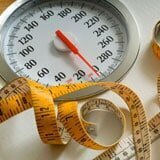 Healthy food choices are key. At Advanced Life Clinic, there are no meal plans to buy. You will enjoy real, healthy food. To lose weight and keep it off, it's important to eat a variety of fruits and vegetables, to choose whole grain products and to include fat-free or low fat dairy products. Enjoy lean proteins such as fish, eggs, skinless chicken and other lean meats. Avoid fried foods. No matter what you eat, portion control is key. Educate yourself by learning the perfect portion sizes by reading labels and using measuring cups and spoons. Soon you will be able to eyeball your portions.
Get moving! In addition to regular exercise, include movement throughout the day. Walk instead of driving when possible, park farther away from the shopping mall, take the stairs and turn on some music and dance around the house. Everyday activities such as cleaning and yard work also help you get moving.
At Advanced Life Clinic, we really want you to think of your program as a lifestyle change and not just another diet. Losing weight will help you be healthier and will benefit you, you family and your friends. Have a buddy to check in with, compare notes and hold each other accountable. Our staff is great at providing support and motivation!
Supplemental help
To help you over the initial hurdles, Advanced Life Clinic offers appetite suppressants, weight loss supplements and Lipotropic injections. Lipotropic injections contain a vitamin and supplement blend which plays an important role in the body's use of fat. Additionally, this product is very successful in increasing energy in patients on a low calorie diet. Lipotropic nutrients are compounds that enhance liver function and increase the flow of fats and bile from the liver and gallbladder. By definition, a lipotropic substance decreases the deposits or speeds up the removal of fat (lipo=fat, tropic=stimulate) within the liver. They aid in transporting fat in the blood stream, which can also lower bad cholesterol. Various types of liver damage, including alcohol-related hepatitis, appear to benefit from liver-soothing lipotropic combinations.
Get ready to get fit! If you, or someone you know is interested in any of our services, simply give us a call at (256) 882-6555 to schedule your no cost, no obligation consultation.
Thank you Sherry for joining us on the blog today! As always, I invite you to call us if you have any questions or would like additional information.
Warmly,
Dr. DeGraaff and the staff at Advanced Life Clinic