Raspberry Ketone helps fight fat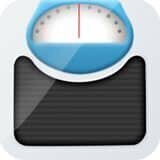 Weight loss is a balancing act and numerous factors such as age, metabolism, physical activity and even genetics can often make it feel like the scales are stacked against you. When you add in work, family and just life in general, weight loss can seem like an uphill battle.
Don't know where to start? At Advanced Life Clinic, we want to help you level the playing field so. We approach weight loss with a whole body program and view weight loss as a lifestyle change, not a diet. My staff and I will arm you with the tools to look and feel your best; offering support and motivation throughout your journey. One tool that can help you fight fat is Raspberry Ketone.
Raspberry Ketone
Raspberry Ketone is a primary aroma compound of red raspberries. This compound regulates adiponectin, a protein used by the body to regulate metabolism. Raspberry Ketone causes the fat within your cells to get broken up more effectively which helps your body burn fat faster. The two main functions of Raspberry Ketones are to stop the liver from absorbing fat and to aid in the release of fat from cells to be burned. In other words, your liver will prevent your body from absorbing more fat, through Raspberry Ketones, and simultaneously will be burning massive amounts of fat. Burning fat leads to weight loss, increased metabolism, reduced abdominal fat, thermogenic fat loss, appetite control and increased Lipolysis. The recommended dose is 100mg per day. This is where our supplements are key; if you wanted to reap the rewards by consuming actual raspberries, you'd have to eat 90 pounds of them!
Dr. Oz called Raspberry Ketone a "fat-burner in a bottle" and extolled its benefits on his TV show noting that research has shown that use of Raspberry Ketone, especially when combined with healthy lifestyle choices, can help you lose that unwanted weight. Dr. Oz's strong belief in the Raspberry Ketone temporarily created a shortage in the product.
Supplement your weight loss program
At Advanced Life Clinic, we have the Raspberry Ketone supplements and believe they make the perfect addition to your weight loss regime. We recommend taking your first tablet with breakfast as mornings are the optimal time to rev up that metabolism and get it charged for the day. An increased metabolism makes it easier for your body to fight that fat; slicing it up and burning it off. Take your second tablet with your evening meal, at least two hours prior to bedtime. While your body rests, the Raspeberry Ketone will prompt your body to exhaust its supply of carbohydrates and get you into a fat-burning mode.
Questions about Raspberry Ketone, our weight loss programs or supplements? We'd be delighted to answer your questions and to schedule a no-cost, no-obligation consultation. Simply give us a call at (256) 882-6555. We can help you win the fight against fat.
Warmly,
Dr. De Graaff and the staff at Advanced Life Clinic