Qsymia: the newest weight loss weapon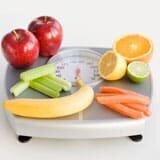 Qsymia, the newest weapon in the weight loss war, is now available at Advanced Life Clinic as part of our whole body approach to weight loss and wellness.
What is it?
Qsymia is the newest FDA approved medication that combines appetite suppressant Phentermine (Adipex) with Topamax (a commonly used migraine med) into one pill. It was discovered incidentally that Topamax users were losing weight and had a decreased appetite. Studies were then done to see if Topamax could be used as a weight loss medication. Both medications suppress appetite. They are synergistic. Each medication helps the other one work better.
The dose of the Topamax in the pill is a lot less than the dose that migraine suffers take so side effects of the Topamax are minimal. Patients who could not take Topamax for migraines due to side effects may be able to take Qsymia because the dose is much lower.
Who can take Qysmia?
Qsymia is not a cosmetic weight loss drug! It is only indicated for patients who need to lose a significant amount of weight and should only be used on patients who have a BMI (body mass index) greater than 30 or a fat percentage greater than 30. Pregnant women or nursing women cannot take Qsymia. Women of childbearing age who could possibly get pregnant will be required to have a monthly pregnancy test to get refills of the med. Patients with a history of hypertension, palpitations, or other heart conditions may require closer monitoring.
What are the side effects?
Side effects are mild but may include dry mouth, headache, insomnia, anxiety/restlessness and constipation.
What makes Qsymia different?
Qsymia can be used long-term after a goal weight has been achieved to help maintain weight loss making it unlike any weight loss medication we've had before. Typically, once a patient has reached a goal, the weight loss med is then stopped. Of course, we all know that the weight is then regained by a majority of patients. The hope is that Qsymia will be used to control obesity in the same way other meds are used to control chronic illnesses such as high blood pressure and diabetes and help stop the yo-yo weight fluctuations that many patients experience.
Ready to win the fight against fat? Please call us to set up a no cost, no obligation consultation and let us customize a weight loss program for you.
We hope to see you tomorrow at our Holiday Open House!
Warmly,
Dr. DeGraaff and the staff at Advanced Life Clinic