November news and specials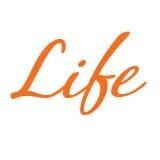 Happy "Holly-days" are just around the corner. Treat yourself and get ready to face the hectic holidays with the best you yet. This month, we've got specials and events designed to help improve your life; inside and out.
Holiday Open House
At Advanced Life Clinic, we are continually looking for better ways to serve our patients. We've expanded our offerings and even changed our name to better reflect our mission of creating a whole body approach to health, wellness and beauty. I do hope you'll join us on November 15 as we celebrate our eighth anniversary with a Holiday Open House from 4 to 7 p.m. We'll have goodies and treats for all who attend! Trust me when I say that our Open House will feature specials you won't want to miss. Chat with our staff and vendors, sample goodies from Lyn's Gracious Goodness and enjoy giveaways, coupons and more.
Chill Out
Temps are falling and we've got a cool special to match! We're proud to offer a cool special on CoolSculpting making November the perfect time to try out the coolest way to banish bulges. If you're still fighting fat and can't seem to drop those last five pounds, CoolSculpting can help. This non-invasive procedure gently and effectively removes fat; resulting in noticeable, natural-looking fat reduction in the targeted areas. This month, buy one treatment and get a second one (of equal or lesser value) at half off PLUS receive a FREE Vivite Body Firming Lotion with any treatment.
Fight Fat
We've added a new weapon to the war on weight loss: Qysmia. Qysmia is the newest medication approved by the FDA to help fight fat. Holiday treats are tough to resist. We provide the support and tools to help you sail through the season. To help you battle the bulge over the holidays, we have a special on Weight Loss Supplements. This month, buy one supplement and get a second one of equal or lesser value for half off.
Brown paper packages tied up in string…
Okay, they may not be brown paper OR tied up in string but packages are one of our favorite things. We've got two packages for November: one for beautiful skin and one to remove unwanted hair. Enjoy a photofacial with a chemical peel and reveal a fresher, younger, more beautiful you. Save $100 and be picture perfect this season for only $425.
Fruit cake not the only hairy situation you're facing? Cooler months are the perfect time to zap unwanted hair with our Laser Hair Removal program. Get simply smooth this month with a super special. All laser hair removal packages are buy one, get one 25% off and you can add a third for 50% off.
For all that's going on this month, see our November Newsletter and please join us on Facebook for daily updates.
Warmly,
Dr. DeGraaff at the staff at Advanced Life Clinic