Experience Vitality at Advanced Life Clinic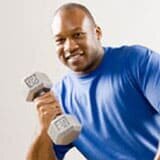 Good morning!
The staff and I hope you all had a wonderful weekend. Though temps haven't begun to "fall" that much, I can still feel a touch of the season's change in the air. I don't know about you but I am ready for fall and all it brings: cooler temps, changing leaves and some football! As I've said before, fall is a terrific time to make changes for the better. Today I invite you to grab a cup of coffee, relax and learn about one of our programs for men: Vitality.
Women aren't the only ones that care about looking and feeling their best. Many of our clients at Advanced Life Clinic are men who want to look great and feel even better. For those men we are pleased to offer Vitality, a male wellness and anti-aging program that includes testosterone replacement.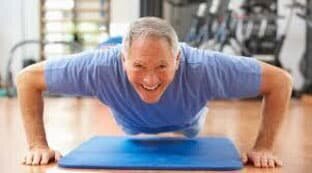 As men age, testosterone levels begin to decline. At Advanced Life Clinic our solution is Vitality. Vitality combines the use of bio-identical male hormones and DHEA, dietary supplements and lifestyle counseling to increase testosterone levels. Testosterone helps maintain men's fat distribution, bone density, sex drive, red blood cell production and muscle strength and mass. Men with normal testosterone levels are less likely to suffer from depression, heart disease and type 2 diabetes. Testosterone therapy helps restore muscle mass, increase exercise tolerance, improves sleep, improves mental quickness, reduces fatigue, reduces belly fat and improves libido.
We are pleased to be able to offer labs on-site at Advanced Life Clinic. Blood will be drawn to check testosterone levels and men can generally get started on the program within two to three days of having bloodwork completed. We recommend the use of testosterone pellets. These small pellets are implanted right underneath the skin and offer the benefit of time-released therapy. Plus, there's no cream to remember to apply. The pellets also offer a higher concentration of testosterone than the cream. After the initial visit, follow-up visits are recommended for four to six months.
If you're interested in exploring the benefits of testosterone therapy and learning more about your options, I invite you to call Advanced Life Clinic at (256) 882-6555 to schedule a no-cost, no-obligation consultation. Allow my staff and I to develop a program to get you on the path to feeling your best. Kickoff the fall season with Vitality.
Speaking of kickoff, it's football time in the South! Saturday sees Alabama take on Michigan and Auburn versus Clemson. Whether you root for the Tigers or the Tide, have a blast showing off your SEC pride!
Warmly,
Dr. DeGraaff and Advanced Life Clinic