Lost that loving feeling?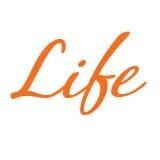 As we age, men and women can start to lose that loving feeling and may start to miss out on the joys of intimacy. At Advanced Life Clinic, we have new treatments for men and women to help bring back that spark.
Ladies, take a shot
As women age, sexual sensations can fade, leaving many feeling sexually uninspired and causing a decrease in sexual interest. The O-Shot™ is a revolutionary approach to restoring the sensations you've lost or even perhaps awakening ones you've never experienced. The O-Shot™ is an all-natural, painless and non-surgical procedure to restore and revitalize vaginal and clitoral function, providing dramatically improved sensitivity and significantly enhancing sex drive.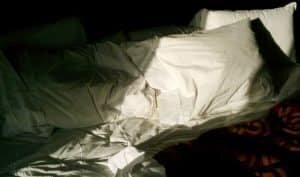 How do we do it? The entire process takes less than 30 minutes, is virtually painless and is completed in our office. We simply inject platelet rich plasma found in your blood near the clitoris and the vaginal wall (after the area is thoroughly numbed). The PRP's (platelet rich plasma) then release several growth factors to stimulate growth and repair, activating localized stem cells. The result is increased sensitivity and improved overall sexual health. Patients report increased sexual desire and improved ability to achieve orgasm. Other reported benefits include improved vaginal lubrication, increased libido as well as stronger, more frequent orgasms.
For men, it's a natural
Advanced Life Clinic announces the Priapus Shot™, a revolutionary approach to helping erectile dysfunction and improving sexual function for men. The results from this brief procedure are dramatic, immediate and long-lasting. Benefits include increased circulation within the penis, strengthening and firming of the penis, enhanced appearance with an increase in length and girth, improves effectiveness of other therapies, increased sensation and pleasure, proven to work in multiple studies and no reported side-effects or allergic reactions.
The natural serum that produces these effects is known as Platelet Rich Fibrin Matrix, or PRFM. The treatment takes about 15 minutes to perform using a tiny needle, a topical anesthetic makes the process virtually painless. The treatment uses the patient's own enriched blood enriched plasma, it is non-allergenic and free of harmful side effects.
Powerful platelets
Platelet Rich Plasma (PRP) treatments have been used safely and effectively for many years in dentistry and recently orthopedic surgery, aesthetic medicine and now sexual medicine to harness the repair power of your own blood to turn back the aging clock.
At Advanced Life Clinic, our natural and effective remedies will help bring back the spark to your love life. Let us help you harness the power of platelets and improve your life.
Warmly,
Dr. Hayley DeGraaff and the staff at Advanced Life Clinic