Lash out with Latisse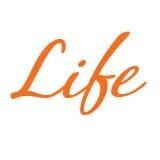 Feel the need to lash out? Lash out with Latisse! Craving longer, fuller lashes? Tired of trying new mascara all the time? Sick of messing around with false eyelashes? Latisse could help you get lashes to love!
Everyone wants longer, fuller, lusher lashes. Some people were born with short or sparse lashes, others may lose lash volume as they age. Regardless of the cause, Advanced Life Clinic can help you have a wink that wows. Looking for lashes? You're in luck!
What is Latisse?
Latisse is an actual lash growth solution and it's the only one available by prescription and it's FDA-approved. Latisse is clinically proven to grow lashes. Interesting fact? Latisse is actually an old glaucoma medication that was discovered to incidentally lengthen eyelashes. In other words, glaucoma patients were coming back to their doctors and saying "look how long my lashes are." It didn't take a rocket scientist to figure out how to turn Latisse into a cosmetic product for eyelash enhancement.
How does it work?
Latisse doesn't actually make you have more eyelashes. Unlike the hair on our head which just grows and grows until we cut it, our eyelashes are genetically programmed to be a certain length and thickness. In other words, our eyelashes will only grow so long before they fall out and then begin to regrow. That's where Latisse comes in. It causes your lashes to stay in the growth phase for a longer period; making them grow longer before they shed. Lash length is typically extended by 20 to 40%. While lashes won't grow so long as to need trimming, our patients are always amazed with the results.
A patient's perspective
"I've always wanted longer lashes and as I've gotten older, my lashes have thinned even more," said Amy. "Anytime a new 'miracle' mascara came out, I was always first in line. I've been using Latisse for about six months and I love my lashes. Now I have to be careful when I apply mascara. My lashes are so long, it often ends up on my eyelids. People are always complimenting my lashes and often ask if I'm wearing fakes. It may be something small but it definitely makes me feel good!"
The results?
It generally takes six weeks to see results though many users notice a change in as little as four with full growth occurring after about 16 weeks. Eyelashes do return to normal if you stop using Latisse.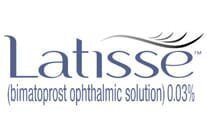 Won't it make my blue eyes brown?
What's the worry with Latisse? People often fear it will make blue eyes turn brown. This rumor popped up as patients who use Latisse as a glaucoma medication have had rare instances of their iris turning darker. The difference? Keep in mind that these patients use two drops twice a day to control their glaucoma while Latisse patients only need ONE DROP spread over both lash lines. Also, glaucoma patients put Latisse directly into their eyes. Even with the differing application, the incidence of glaucoma patients having this unwanted side effect is less than five percent and there have been no reports of this happening with Latisse.
What's the cost?
A 3ml bottle that lasts six weeks is $100 and the 5ml bottle, lasting ten to 12 weeks, is $150. Sign up for our monthly newsletters so you won't miss any of our specials!
Love your lashes with Latisse and the Advanced Life Clinic!
Warmly,
Dr. DeGraaff and the staff at Advanced Life Clinic