Laser Hair Removal in Huntsville, AL – Things to Know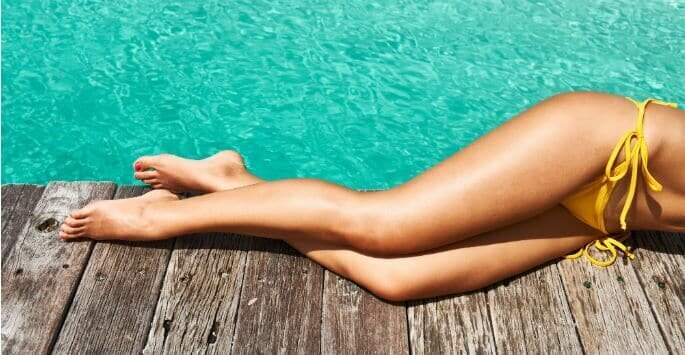 There are so many reasons to choose laser hair removal in Huntsville, AL. If you're making this choice, you're about to experience freedom from constant shaving and waxing, unwanted ingrown hairs, and uncomfortable stubble. But before you get started, make sure to look at the answers to some of the most common questions about laser hair removal.
Common Questions
It's normal to have a lot of questions before committing to a new process, so to help you out, here are some of the most common questions and answers about laser hair removal in Huntsville, AL.
Is It Permanent?
Laser hair removal is designed to be a long-lasting solution, but not right after your first session. Hair grows in three stages known as anagen (growth), catagen (transitional), and telogen (resting). The laser hair removal process works best when hair is in the anagen stage, so multiple treatments are needed for ideal results. Results do vary based on a number of factors.
What Areas Can Be Treated?
With advancements in lasers, this process can be used on virtually all parts of the body; anywhere with hair can be treated. For safety, it's best to avoid the eyes. The most common treatment areas are the face, neck, underarms, arms, legs, back, and bikini line.
Are the Results the Same for Everyone?
As with most things in life, the results for laser hair removal vary from person to person. While laser hair removal has advanced to be effective on most patients, some factors impact effectiveness. The best way to see if you're a good candidate is by setting up a consultation with our experts in Huntsville, AL.
Should the Hair Be Removed Before the Sessions?
Unlike waxing appointments, you don't need to grow out your hair before a laser session. It's usually best to remove hair before showing up for your laser hair removal in Huntsville, AL, but you should avoid waxing, using epilator creams, threading, or any process that removes hair from the follicles. During this process, the laser targets your follicles, so you want them to be easily found. This means that shaving is the only hair removal method you should use before a laser hair removal session.
Find Out More Information
Are you ready to say goodbye to hair, stubbly skin, unwanted ingrown hairs, razor rash, and irritation? How about saving money and time as well? If you're interested in laser hair removal, book an appointment at Advanced Life Clinic in Huntsville, AL. Contact us today to set up a consultation for more information!