Juvederm Ultra for the Lips – Your Reason to Smile!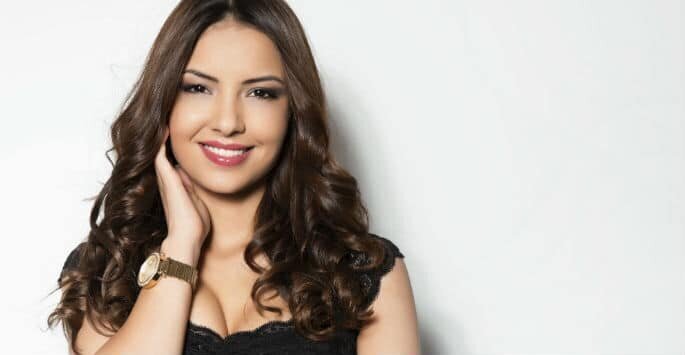 Most of us wish we had luscious lips like Angelina Jolie. But unfortunately, for a lot of us, we don't have these lips naturally. But don't lose hope–medicine is here to help us get those Instagram-worthy pouts! We are talking about Juvederm® Ultra for the lips, a wonderful treatment that is giving people around the world a beautiful reason to smile. Medical cosmetic treatments like Juvederm® Ultra are worthy of serious discussions. Our experts at Advanced Life Clinic will gladly welcome you and your queries about this treatment.
What is Juvederm® Ultra?
Juvederm® Ultra is part of a family of products from Juvederm®, a leading name in cosmetic products. Juvederm® Ultra is an injectable "dermal filler," which are all-natural fluids injected into the subdermal layer of the skin to keep it moisturized, smooth, supple, and healthy.
Hyaluronic Acid
The Juvederm® Ultra dermal filler is a form of a hyaluronic acid gel. While the "acid" part sounds something you won't put inside your body, it is actually a very beneficial substance found naturally in the body. Hyaluronic acid has many functions in the body. It aids in healing wounds and repairing tissues. It acts as a lubricant and a cushion for joints, which is why it is used in treatments for osteoarthritis and joint pains.
But what makes hyaluronic acid a favorite in the cosmetic industry is its moisture retention capability. It is a hydrophilic or water-loving substance that attracts and keeps moisture. In the skin, it is used to treat wrinkles and other signs of aging.
Injecting this hyaluronic acid filler into the lips gives them volume and texture. The fluid physically fills the lips so that they that they are plump, while its moisture-retention properties keep the lips luscious, hydrated and firmer for a long time.
What are the Benefits?
As mentioned, Juvederm® Ultra is safe because it is made of a naturally-occurring substance that the body also produces, so there won't be any complications. The treatment is performed in the comfort of our office and is convenient for those with busy schedules. It requires absolutely no surgery and little to no downtime! What could be better than that?
Am I a Candidate for Juvederm® Ultra?
If you're ready for a plumper pout, schedule a consultation with our experts at Advanced Life Clinic in Huntsville, Alabama to find out if you qualify for this procedure. Contact us today to book your appointment!