Huntsville Healthy Life Summit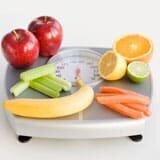 At Advanced Life Clinic, we are proud of our full body approach to health and wellness. We not only want you to look your best, we want you to feel your best and be your best; beautiful inside and out.
To support that mission, we are proud to be sponsors of the Healthy Life Summit coming up July 20 at the Von Braun Center in Huntsville. This summit will showcase and highlight ways for you to reach your goals on fitness, health and heating. There's no one size fits all solution for any of the above, which is why we customize each of our programs for each individual, and this event will help explore different approaches to looking and feeling your best.
This one day event has loads of fun on the agenda as well. There will be a Duckling Dash 5K, a Fun Run, the Rocket City Classic Fitness Competition and a Health and Wellness Expo. Younger athletes will enjoy the F.A.S.T Field Day as well as plenty of fun and games for attendees of all ages.
The Duckling Dash 5K and Fun Run kick off in beautiful Big Spring Park. The Field Day will also be in the park and will include all sorts of classic field day fun and games that the whole family will enjoy. The Rocket City Classic is a fitness, bodybuilding show. In addition, vendors will be onsite with healthy tips, goodies and samples for all!
There is also a line up of speakers that will address topics of health and wellness. I will be giving a talk at 2 p.m. and do hope you will join us for an event sure to jumpstart you on the path to being your best you yet!
Whether you're a current patient or just want to learn more, I encourage you to come and be a part of the Healthy Life Summit.
Any questions? Give us a call at (256) 882-6555. Want to make sure you don't miss out on any news, updates or special savings? Make sure to like Advanced Life Clinic on Facebook!
See you Saturday!
Warmly,
Dr. DeGraaff and the staff at Advanced Life Clinic