How Many Sessions of Ultherapy Do You Need?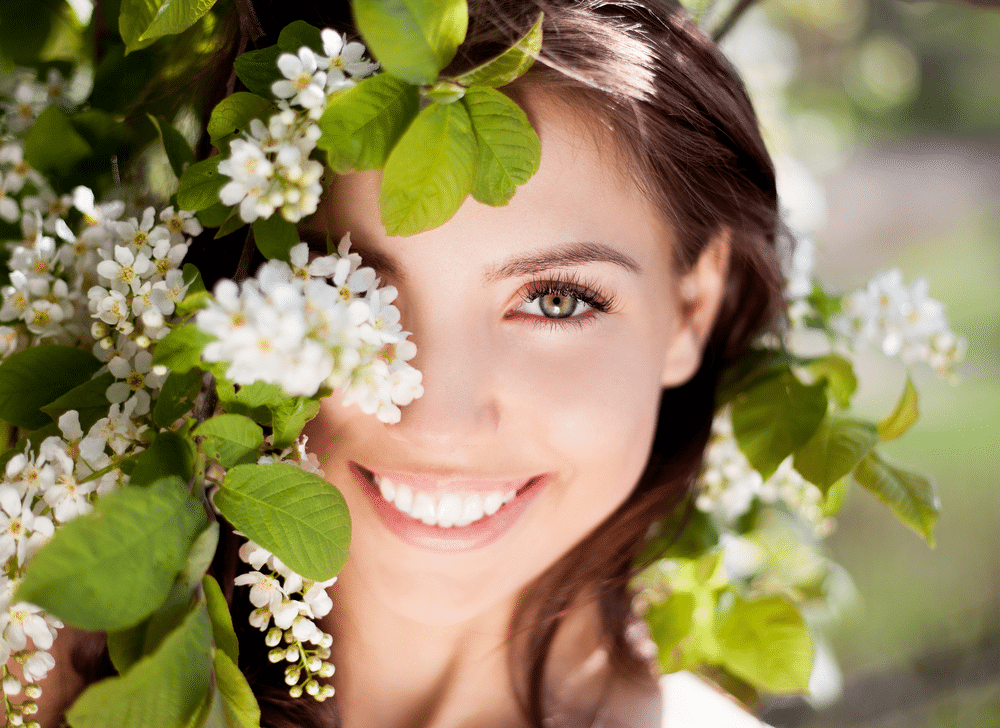 If you've been living life wearing a ponytail in an attempt to lift and tight your skin the natural way, we want to let you in on a secret. You can let your hair down and still look beautiful thanks to ultherapy, a revolutionary skin tightening treatment that will give you natural results. At Advanced Life Clinic in Huntsville, AL, we are proud to offer this age-defying, collagen-stimulating treatment that activates the natural healing powers that exist within your body.
How Many Ultherapy Sessions Do You Need?
The total number of ultherapy sessions that you need for best results will vary based on your age, your skin, and your aesthetic goals. Most patients are more than happy with their results after one treatment; others require a few treatments to reach their goals.
During your initial consultation, we will evaluate your skin condition and problem areas. We will also discuss your goals and confirm that you are a treatment candidate so that we can develop a treatment plan that helps you reach those goals. At that time, we can provide you with the necessary number of treatments you can expect to achieve the best results based on your needs.
What Is Ultherapy?
Ultherapy has often been referred to as a non-surgical facelift. It addresses sagging and drooping skin and lifts and tightens the face to restore a youthful and contoured appearance. This treatment is an alternative to surgery. It is a non-surgical and non-invasive way to lift the skin and restore youth to multiple areas, including the face, neck, and chest.
What Can It Treat?
The most common treatment area chosen by those who undergo this lifting treatment is the face, but that's not all it can treat. It can also address the neck and chest, which are two areas that exhibit the signs of aging, particularly wrinkles and sagging skin. It lifts the skin and tightens other areas, including the eyebrow region and the chin. Gravity affects your skin, but this treatment gives you a way to defy gravity and turn back the clock on aging.
How Does the Treatment Work?
By using ultrasound energy, the treatment device stimulates collagen production to promote inner healing and external rejuvenation. The result is tight, lifted skin. Ultherapy restores youth through ultrasound imaging.
Ultrasounds have been used for years in the medical world for many different purposes, including the most common for pregnancy imaging. However, in the beauty world, we can use ultrasound energy to send thermal heat energy deep into the layers of the skin to promote collagen production.
Collagen Production
This device targets the deepest layers of the skin. It forces the body to increase collagen production, an essential protein produced by the body that leads to beautiful, tight, lifted skin. This treatment initiates an anti-aging process and relies on the body to finish the work it starts. Ultherapy stimulates collagen production, and the body then builds more collagen and elastin in the treatment areas over time.
The result is tighter, lifted skin that appears gradually and looks completely natural. It doesn't rely on synthetics, injectables, or dermal fillers but instead unlocks the healing powers that exist deep within your body.
What Can I Expect From a Typical Treatment?
The ultherapy device is connected to an imaging screen and has a treatment head attached to the device. To begin treatment, your technician will apply ultrasound gel to your skin and then place the device on your chosen treatment area. Once it makes contact with your skin, a thermal image of your skin will appear on the screen.
A Specialized Treatment
This treatment is highly specialized. It takes skill in precision to effectively target and treat the necessary layers of skin with the device, which is why very few professionals can deliver effective results. Our technician is highly skilled in this treatment and can target the maximum skin depths necessary to stimulate collagen in all the right places.
The benefit of this treatment is that we can customize it to target your problem areas effectively. Once your skin image appears on the screen, your technician can zone in on the exact location that requires collagen stimulation to get your desired results. As your technician works, you will feel the ultrasound energy deposit beneath the surface of your skin. This sensation will let you know that the process is working and collagen is actively being stimulated.
Frequently Asked Questions
What Does the Treatment Feel Like?
Most patients describe this sensation as a warm, tingling feeling. Depending on your comfort level, we can apply a topical numbing cream if necessary so that you can simply lay back and relax and wait for the process to do its work.
How Long Does a Typical Treatment Take?
Since this process is highly customized to your needs, total treatment times will vary among patients. Some patients choose to treat one area, while others prefer to treat their face, neck, and chest.
Typically, a session focusing on the face takes 60 to 90 minutes to complete. A session that focuses on the upper chest will take approximately 30 minutes. When we design your treatment plan, we will provide you with a more accurate depiction of what your treatment will look like and how long it will take.
When Will I See My Results?
Most patients notice a visible improvement in their skin within a few days of their initial treatment. The tightening and lifting effect begins immediately and continues to improve over time as your body begins building collagen production deep within your skin. Your best and most dramatic results should appear within three to six months of your initial treatment.
Collagen production takes time, so the final results do require some patience on your part. Once stimulated, your body will begin to build more collagen deep within the foundation of your skin. That collagen will lift, tighten, and plump your skin from the inside out, resulting in a younger-looking you.
How Long Can I Expect My Results To Last Post-Treatment?
Your results will last for a year or longer following your initial treatment. Your body will continue to produce collagen in the treatment area, but since the aging process cannot be stopped, you may require touch-up appointments to help maintain optimal results. Most patients scheduled yearly treatments to help maintain collagen production and a youthful appearance.
How Should I Prepare for My Appointment?
Another one of the many benefits of this treatment is that you don't have to follow a lengthy list of preparatory instructions pre-treatment. You can simply schedule your appointment and arrive at your scheduled treatment time. You can arrive with a clean face free of product and makeup, but you don't have to since our technician will clean your skin before treatment regardless.
Are There Any Aftercare Requirements?
Unlike an invasive procedure designed to lift and tighten the skin, like a standard facelift, there is no downtime associated with this treatment. As soon as your appointment is over, you can carry on with your daily activities. You won't have to take any time off work, nor will you have to plan around a lengthy and uncomfortable recovery. You can walk out of our office and drive yourself home knowing that the collagen-stimulating process has only just begun.
How Can I Maintain My Results?
This treatment will initiate collagen production in your body, and you will get results, but to maintain the most youthful-looking appearance, you need to consider your lifestyle. The number one way to avoid premature aging is to protect your skin from the sun. Once you make sun safety a habit, it will become a part of your daily routine.
Wear a high-quality, high SPF sunscreen daily to protect your skin from the sun's harmful rays. Don't stop at your face; apply sunscreen to your hands, neck, and decolletage to help prevent sun damage and new wrinkles from forming.
Who Is a Candidate for This Treatment?
The best candidates for this treatment are those who have experienced a mild to moderate degree of skin laxity. That being said, patients in their 30s to their 50s and beyond schedule this treatment to experience all of its age-defying effects. Ideal candidates should also have realistic expectations of what this treatment can and cannot do.
While it has been deemed as a non-surgical facelift, it will not replicate the results of a facelift. It will get you as close as possible to those results without using invasive measures. This is a good treatment for those who want to lift and tighten their skin but are not ready to commit to the financial, emotional, and physical requirements associated with a surgical lifting procedure.
You Have Experienced the Signs of Loose Skin
If you have begun to experience loose skin due to aging and want to tighten and lift that skin to restore your youthful glow, you most likely will qualify as a candidate for this treatment.
Ultherapy can help treat and improve the appearance of loose skin under the neck, also commonly referred to as the turkey wattle. It can also effectively treat and improve the appearance of fine to severe lines and wrinkles on the chest and sagging and drooping skin or wrinkles on the chin and neck.
You Want To Get Ahead of the Aging Process
Patients who qualify for this treatment come from all walks of life. It can help the perfectionist in his or her 30s get one step ahead of the aging process and treat the mildest form of skin laxity. It can also help improve the appearance of those who feel as though they have waited too long to begin caring for their skin and want to improve the signs of aging that have begun to show exhibit as drooping, sagging skin.
Whatever the case, we can help determine if this treatment is right for you. Wherever you land and whatever your goal, we will review your problem areas, discuss your concerns, and consider your health history to ensure that you qualify as a candidate for this treatment. Then we will create a customized treatment plan tailored to your each and every goal so that you get beautiful, skin-transforming results.
Address Aging the Non-Invasive Way
You don't have to undergo an invasive treatment to restore youth to your face. This age-defying treatment stimulates collagen production and, in doing so, helps minimize the signs of aging and replace them with tighter, firmer skin. If you want to improve your appearance, we can help you do so with just one treatment. Contact us today at Advanced Life Clinic in Huntsville, AL, to schedule your initial ultherapy consultation.