How Long Do the Effects of Ultherapy Last?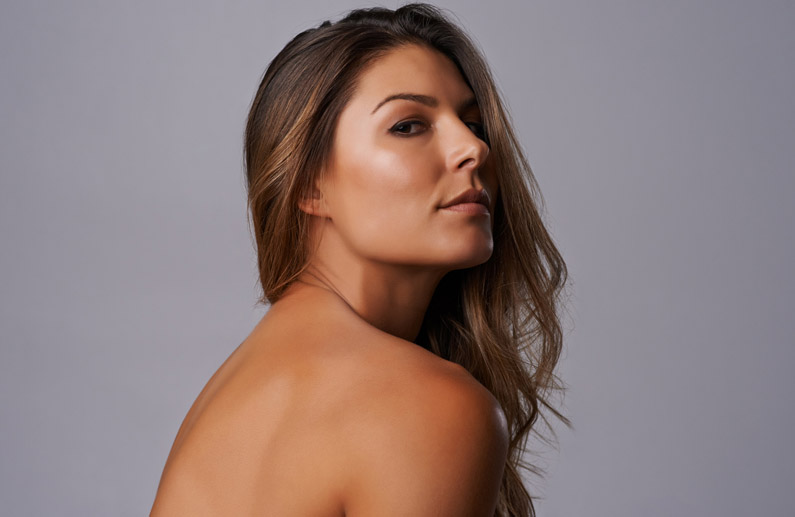 There are two things in life equally unavoidable and inevitable – gravity and time. Unfortunately, there isn't much we can do to stop time or prevent gravity. But there are things we can do to slow down the effects of gravity and time on our skin. At Advanced Life Clinic in Huntsville, AL we are proud to offer several anti-aging treatments, such as Ultherapy, a new type of skin rejuvenating treatment that counteracts the effects of gravity and time.
Ultherapy
This is a revolutionary cosmetic treatment that works to lift and tighten skin on the face, neck, and upper chest. Recently approved by the FDA, this is a non-invasive and non-surgical treatment that works just as effectively as cosmetic procedures like face lifts, brow lifts, and neck lifts.
The Ultherapy treatment utilizes ultrasound wave technology to stimulate the body's natural regenerative abilities deep in the dermal layers of skin.
Main Benefits
This is a treatment that piles benefits on top of benefits. One of the most impressive benefits of this Ultherapy treatment is how many skin issues this therapy can address at one time. This treatment is ideal for many skin concerns on the face, including:
Mild to moderate skin laxity on the face and neck
Fine lines and wrinkles
Crow's feet and under-eye bags
Loose skin on the jowls and chin
Uneven skin texture
Reducing the appearance of scars and acne scars
Completely Customizable
This treatment can be customized to suit your exact needs. This means that this treatment has a certain amount of flexibility that other treatments do not. Our caring and compassionate staff will work with you to create a treatment plan personalized to address your specific skin concerns.
If you only need to tighten skin on your jawline or only want to smooth expression lines around your mouth, eyes, and forehead, then this treatment can be focused solely on those areas.
Zero Pain and Zero Downtime
As a non-invasive treatment, this anti-aging therapy comes with zero downtime. All you need to do is come in for your hour-long treatment session. Then you can return to your normal daily activities looking better and feeling more confident than before.
An added benefit of non-invasive treatments is the lack of pain and the quick recovery time. This is a worry-free treatment that can change your life without any hassle or fuss.
What to Expect From Treatment
Many patients are curious about what the treatment steps for a newly approved FDA treatment might be like, but finding reliable information can be a challenge.
At our clinic, we follow a set of steps to give every patient the special attention they deserve. Here are a few things you can expect from treatment at our clinic.
Initial Appointment
Your first appointment will be an initial consultation that will gather information about you to help form a treatment plan. The first thing we will do is have a discussion about your desired appearance goals. We will examine the condition of your skin, paying particular attention to your degree of skin laxity and any areas of concern that you point out.
The examination of your skin condition will determine if this therapy is right for your skin needs. At this appointment, we will also need to gather some medical information about you, such as your general medical history and your current medical issues.
We may ask you about any medications or supplements you are taking, as well as the types of products you use on your skin, such as Retinol. All of this information will help us create a treatment plan that will most effectively produce your desired results.
Pre-Treatment Guidelines
Although this is a non-invasive treatment, there are a few instructions we may ask you to follow before your treatment session so you can get the most out of your treatment. Some of these pre-treatment guidelines include:
Stopping the use of certain supplements
Stopping the use of certain products
Advice to take over-the-counter pain relievers before your appointment
Step One: Cleanse
The first step of your treatment session will be a cleansing of your skin. It is important to remove dirt, oil, make-up, lotions, and other products from the surface of the skin so there is nothing that will interfere with the treatment device. We will use a gentle cleanser on your skin and confirm your targeted treatment areas before continuing.
Step Two: Ultrasound Gel
We will apply an ultrasound gel to your skin so that the treatment device can glide smoothly over the surface of your skin. Sometimes, this gel is combined with a cooling gel to counteract some sensation you will feel during treatment.
If you have particularly sensitive skin, we can also discuss the use of a topical anesthetic before treatment begins to ensure your comfort for the duration of the session.
Step Three: Treatment
This treatment uses a combination of ultrasound imaging and ultrasound energy. The ultrasound imaging is used to see the sub-layers of skin to determine what areas need the most attention. We then deliver the ultrasound energy to these targeted areas to stimulate the body's natural regenerative qualities and produce the desired results.
During your treatment, you will most likely be able to feel some sensation on your skin. Most patients describe the sensation associated with the ultrasound energy as a tingling or a faint warmth on the skin. You should not feel any discomfort at any time. Your treatment will last from 60 to 90 minutes depending on your treatment plan.
Post-Treatment Guidelines
After your treatment is complete, you may be given some instructions to follow. Your skin will be sensitive after your treatment, so it is important to do all you can to protect your skin until it has adjusted to the treatment. Some post-treatment guidelines include:
Avoiding excess heat or sun exposure for 24 hours
Avoiding the use of make-up or certain other products for 24 hours
Following directions to use sunscreen and moisturize
Recovery
Your skin may have slight redness or a flushed appearance in the hours after your treatment. This is a temporary side effect that fades within 1 day of your treatment.
Aside from the post-treatment guidelines you need to follow to protect your skin, there is no recovery time for this treatment. Most patients return to their normal daily activities immediately following their treatment.
Frequently Asked Questions
A high-tech, non-invasive cosmetic treatment with zero pain and zero downtime sounds too good to be true. Before you call to schedule your initial consultation, read on to learn a bit more about this treatment and have some of your questions answered.
How Does It Work?
This Ultherapy treatment uses ultrasound energy to stimulate the production of proteins deep within the layers of skin. There are two proteins in skin that are associated with having a youthful appearance. Both collagen and elastin are responsible for giving your skin volume and elasticity. However, with age comes a slower production of these proteins, which means that skin begins to lose volume.
Stimulating the production of these proteins uses your body's own natural regenerative properties to help reverse the most obvious signs of early aging. More collagen in the skin means less skin laxity, as well as the reduced appearance of fine lines, wrinkles, and acne scarring.
Is It Safe?
Yes. Ultrasound energy has been used in the medical field for well over 50 years without any negative side effects. Ultrasound technology helps us see beneath the skin tissue to look at organs or to track pregnancies.
Recent discoveries have found that ultrasound energy has cosmetic benefits that can be used to fight against the effects of aging, and all without any risk to your health or your skin.
When Can I See Results?
Many patients report noticing results from this treatment as soon as 1-3 days following treatment. The most obvious results from this treatment will be noticeable 1 to 3 months after your treatment session when the production of collagen is at its highest. Results will include a more even skin texture and an overall softer, more youthful appearance.
How Long Do the Effects of Ultherapy Last?
The effects of this Ultherapy treatment last for 3 months at a time for most patients. However, depending on your rate of collagen production and how well you respond to the treatment, the effects can last from 2 to 6 months at a time.
Your rate of collagen production is decided largely by your age, with those closer to 40 having a quicker response than those closer to 60. How well you respond to the treatment is also determined by genetic predisposition.
For most patients, we generally recommend 3 to 4 treatment sessions a year to maintain the desired results. We will help you determine how often you need this treatment to reach your appearance goals.
Can I Combine This Treatment?
There are many treatments that are complementary to this treatment. When you combine multiple cosmetic treatments, it is important to understand what each treatment does so that you can use each treatment most effectively.
As this treatment is typically used to tighten lax skin without surgery, some patients find that using dermal fillers or other injectable treatments help address more severe skin concerns. Injectable treatments are interventions that help fill hollows of the face or correct severe wrinkles.
You can also use this treatment with treatments that address issues on the skin surface, such as uneven texture, uneven skin tone, sun damage, or dark spots. Treatments for the skin surface include facials and prescribed skin care products.
If you are interested in combining this treatment with other cosmetic treatments, please let us know. We will help you create a treatment plan that will help you safely and effectively address every skin concern you have.
Who Are Ideal Candidates?
There are many ideal candidates for this treatment. Women and men who are not satisfied with their overall appearance are excellent candidates for this treatment.
Because this treatment uses safe technology and is non-invasive, it is generally safe for all skin types and all skin tones. You may be an ideal candidate for this treatment if you want to:
Reduce the appearance of fine lines and wrinkles
Tighten lax skin on the face, neck, and collarbone
Soften the appearance of scars and acne scarring
Perfect your skin texture and skin tone
Ultherapy for Ultimate Beauty
Don't make the mistake of thinking that time and gravity have to leave their mark on your skin. It's time to take some power back and halt the effects of aging in its tracks.
If you think Ultherapy is the right solution for your age-related skin concerns, contact Advanced Life Clinic in Huntsville, AL to schedule your initial consultation today! We look forward to the opportunity to welcome you!