How Does a Weight Loss Clinic Work?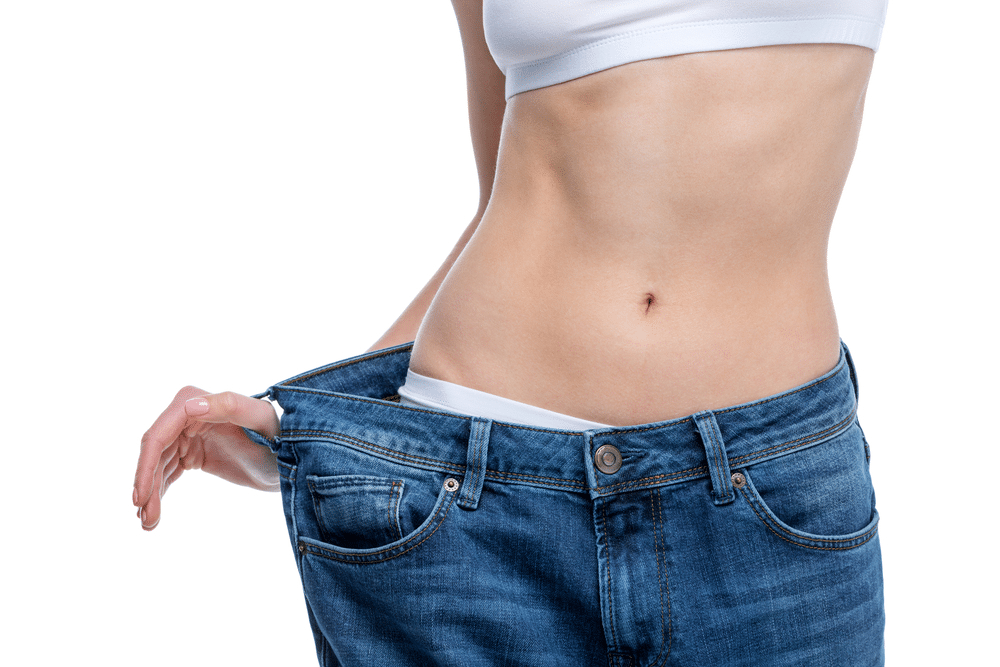 At Advanced Life Clinic in Huntsville, AL, we know that losing weight is never easy, which is why there's absolutely no shame in asking for help. When you attend a weight loss clinic, you'll receive more than just help losing weight. You'll be able to experience all the benefits that come with a sense of accountability, a diet plan, and weekly weigh-ins. Reaching your goals doesn't have to be difficult. You just need the right tools and the right professionals to help.
How Does a Weight Loss Clinic Work?
A weight loss clinic involves a personalized treatment plan tailored to your specific needs and guided by an experienced physician. This plan may include some specific weight loss injectables, a meal plan, weekly weigh-ins, personalized tips and tricks, and accountability. A weight loss clinic in and of itself is a tool that will help you along your weight loss journey.
If you don't know what to eat, how to exercise, or where to begin, you'll find all the answers you need here. Our team is committed to helping you reach your body goals so that you can feel better about your appearance and have increased confidence which will spill over into every area of your life.
Step One: Committing Your Weight Loss Journey
Your weight loss journey begins the moment you commit to improving your health by addressing your weight and taking action. You have the power to transform your body; you may just need some help to realize that, and at our weight loss clinic, we want to help change your life. At Advanced Life Clinic, we can help you begin your weight loss journey now, not tomorrow, not next week, and not at the beginning of the new year.
The first step is the decision to change, and everything will get easier from there as long as you are committed to the process and willing to make an investment in your body, your future health, and your confidence.
Step Two: Your Initial Consultation
Your weight loss journey begins with an initial complimentary consultation at our office. During this consultation, we will explain everything that accompanies treatment at our weight loss clinic so that you know what to expect moving forward. We will discuss your weight loss goals and create a treatment plan that will help you reach them as quickly as possible.
Different patients have different goals when it comes to their unique weight loss journey. We will take each of your goals, as well as your preferences and needs, into account during your consultation. Then, we will be able to create a unique personalized treatment plan that will help you reach all of your weight loss goals.
Step Three: Your Weekly Visits
Once you commit to the treatment process and attend your initial consultation, you will attend weekly visits. These visits are important to the overall success of your weight-loss journey. Committing to the process and using discipline in attending scheduled treatments will help you achieve your weight loss goals. When you commit to showing up at each weekly visit, you'll be making an investment in your future health and your future self.
We will take your blood pressure check at these visits and perform a weekly weigh-in. We can also prescribe weight loss medications that can help you reach your body goals even faster and administer different injections designed to speed weight loss. When monitored by our experienced team, you can trust that these medications and injections will help you reach your goal weight.
Injections
At Advanced Life Clinic, we offer different injections that can help you reach your weight loss goals. These injections are not intended to be a forever solution but instead are an effective way to temporarily increase the rate at with your body burns fat so you can reach your goals that much sooner.
If we add any of these injections to your weight loss plan, you will receive them at your weekly visit. Your personalized injection plan may include lipotropics, vitamin B12, hCG, or vitamin B6. When monitored by our physician, you can rest assured that each of these injections is safe and can help increase your energy levels, increase the rate at which your body burns fat, and speed your metabolism.
Weigh-Ins
Your weekly weigh-in is more than just a way to track your progress; it is a form of accountability. When you attend your weekly weigh-ins, not only will you be able to measure how much weight you have lost since your last visit, but the weigh-in itself can help motivate you in the days between your visits to eat right, get in your exercise, and follow the plan laid out by our experts.
Whenever you feel like cheating on your diet, or avoiding exercise, knowing that your weigh-in is coming can keep you accountable and push you to do what it takes, do the work, and follow your diet plan so that you can make progress.
Leaning Weight Loss Tips and Techniques
At your weekly visits, you'll be met by our experienced weight-loss experts, who will not only help you along this journey but will provide you with invaluable tips and techniques that can help you learn how to lose weight and maintain your weight loss.
They'll give you diet and exercise tips that can help speed your weight loss and tips that you can implement into your everyday life going forward so that you can maintain your weight loss and live the healthiest lifestyle possible.
Step Four: Your Personalized Eating Plan
When you begin treatment at our weight loss clinic, you will be provided with a seven-day personalized meal plan. You can use this meal plan as the foundational building block of all your meals going forward. This meal plan can help you determine what you need to eat and what you should avoid so that you can make the healthiest choices possible while losing weight.
Basing your future meal plans on this meal plan will help you long-term so that you can eat a healthy diet, maintain your weight loss, and reach new goals. Nutrition is a significant part of the weight-loss equation, so it's important that you know what to eat, when to eat it, and what to avoid. Learning how to eat is an invaluable technique that will help you not only lose weight but become the healthiest version of yourself.
Step Five: Experience All the Benefits of Weight Loss
We want to help you along your weight loss journey. No one should walk this journey alone, which is why we offer treatment at our weight loss clinic so that you can achieve real results and maintain those results long-term.
Losing weight is more than just vanity. It will improve your health, help you look and feel younger, and give you the motivation to reach new body goals. Once you begin a loss journey, you will watch your body slowly transform and experience increased confidence.
Trusting the Process From Start to Finish
Our team is ready and willing to do whatever it takes to help you reach your body goals. All you have to do is make a choice, schedule a consultation, commit to the process, trust the process, and then experience real results. It's not rocket science, but it will take work, commitment, and dedication. This journey is one you will never regret because it will only deliver endless physical, mental, and emotional benefits.
Am I a Candidate?
Whether you want to lose five pounds, 50 pounds, or more, you are a candidate for a weight-loss treatment plan. When you take your weight and your overall health, and your hands and commit to taking the necessary steps to not only improve your body composition but achieve optimal health and wellness, you will never regret it.
Once you begin this journey, you will see some incredible results and visible changes in your body. An initial consultation here in our office is the best way to learn more about our weight-loss treatment and how it can transform your body and your life.
Transform Your Body and Your Life
Don't wait another minute to begin your weight-loss journey. You can commit to losing weight right now. All you have to do is call our office and schedule your initial consultation and begin your weight loss journey. Contact us today at Advanced Life Clinic in Huntsville, AL, to schedule your consultation, and we promise this call, and this journey, will be something you will never regret.