A new weight loss weapon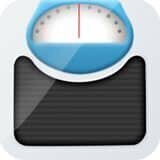 Green Coffee Extract is one of the latest finds for the fight against fat. Looking to get lean? Go green.
At Advanced Life Clinic, we take a full body approach to health, wellness and weight loss; offering several supplements to help you win the battle of the bulge. We want to see each and every client look and feel their very best so my staff and I stay up to date on all the latest advances.
A new study by the American Chemical Society found that green coffee extract can significantly increase the rate of body fat loss in overweight people. Study participants lost an average of 17 pounds over the course of the 22 week study. They averaged a 10% loss in total body weight and a 16% decrease in body fat leading the ACS to deem green coffee extract a "safe, effective and inexpensive way to lose weight." The results are particularly noticeable when combined with a low-fat healthy diet and an exercise regimen. It's been a huge breakthrough for green coffee extract, putting it on the map for the first time in years.
What makes it work?
Green coffee extract has a high concentration of chlorogenic acid, which is a polyphenol important in plant metabolism and it It seems to have the same effect on humans. The chlorogenic acid speeds up your metabolism by slowing down the release of glucose from the liver into the blood. When glycogenolysis slows down, the body uses fats cells for energy instead of sugar.Burning up these fat cells cause weight loss. Burn fat, lose weight. When the beans are roasted, the chlorogenic acid breaks down, making it necessary to consume the extract in a supplement form to enjoy all its benefits.
Other benefits?
Fighting fat isn't the only benefit of green coffee extract. It can also aid those with high blood pressure, promote liver health, possesses pain relief properties and can assist with blood sugar stabilization.
On a March 2012 episode of Dr. Oz, Dr. Oz recommended green coffee extract as an effective antihypertensive supplement for individuals who are currently taking medication for high blood pressure and are looking for a natural alternative. As for liver health, researchers found coffee drinkers who consumed two cups of coffee or tea a day were less likely to suffer from liver damage as a result of consuming large amounts of alcohol.
Suffer from migraines? Many migraine medications contain caffeine to increase their effectiveness in reducing pain. Green coffee extract has the same caffeine benefits found in these medications and can enhance their effectiveness as well. Experiencing blood sugar highs and lows? Green coffee extract stabilizes blood glucose levels by inhabiting glucose-6-phosphate, an enzyme released in the liver stores. By inhabiting this enzyme, the liver slows down the release of sugar into the blood.
Green coffee extract has no reported side affects.
Ready to lose weight? Let us arm you with the tools to help you win the fight against fat. My staff and I will gladly customize a weight loss program to meet your needs and your lifestyle, providing support to help you meet your goals. At Advanced Life Clinic, we can help you be the best you yet.
Warmly,
Dr. DeGraaff and the staff at Advanced Life Clinic