Got lips? Plump up the volume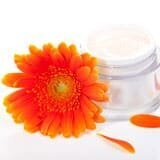 Got lips? Need to plump up the volume? Lips lose volume as we age but at Advanced Life Clinic, we can bring back that perfect pout.
Lips falling flat?
Just like the face, lips lose volume as we age. Lip volume is very dependent on estrogen levels so as we age and estrogen levels decrease, the lips shrink and become more wrinkled. Think of a balloon. Once it's full, it is smooth and taut. As you let the air out, it begins to sag and become more wrinkly. Aging can let the "air" out of your appearance. Another sign of aging? "Smoker's Lines." Even if you've never smoked in your life, the "shrinkage" can still appear though, of course, it is more pronounced in smokers. And, as in many cases, sometimes it's just in the genes and thin lips are hereditary. A lack of the peaks on the upper lip called the "cupids bow" can also be inherited. Sometimes even if you start out with a beautiful bow, it can be lost over time due to age.

Fight back
Restoring lip volume with the newer gel fillers such as Juvederm or Perlane rejuvenates the face; revealing a more youthful appearance. We can also use filler to help "build" a fuller lip in those that were born without full lips and can aid in the creation of a cupids bow.
Worried about being "O.C.?"
Lots of patients are hesitant to use a filler. Nobody wants to end up looking like a Real Housewife with an overdone pout. At Advanced Life Clinic, our goal is to help you look beautiful, natural, youthful…like you. We work to give you back the lips you loved when you were younger without over-filling. While we can fight genetics to a point, you cannot completely change the shape of the lips. So for many, Angelina Jolie lips are out. They are YOUR lips only fuller.
What's the treatment like?
I always like to warn patients that there is a LOT of swelling during the procedure. Sometimes patients "freak out" and think they have been over-filled and make me stop the treatment. Once they get home and the swelling subsides, they realize their lips do need more correction. My best advice is to stay calm, understand that swelling happens and to trust me. I always want my patients to be happy. Our number one priority is your health and happiness. The swelling is usually gone in less than 24 hours. While bruising can also occur, it is minimal. Pain is controlled with a topical numbing cream or dental block and the in-office treatment only takes about ten to 15 minutes.
How long does it last?
The results typically last four to six months. Lips may need to be touched up more often than other areas that have been treated with fillers because the movement of the lips causes a slight mechanical breakdown of the product. We find that the more regularly a patients treats, the longer the results can last with a general maximum of six to eight months.
What does it cost?
As one of our monthly specials we offer Filler Fridays. With the Filler Friday discount of 20%, the cost for a syringe is $550.
If you have any questions or concerns about wellness or aesthetics, please give us a call at Advanced Life Clinic.
Warmly,
Dr. DeGraaff and the staff at Advanced Life Clinic