Give wrinkles a fright at our BOO-tox party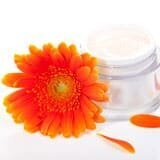 Feel like you're losing the fight against wrinkles? Well, turn the tables and give them a fright! Say boo to wrinkles with our Boo-tox event. No tricks, only treats at this Halloween party.
We invite you to join us on October 31 from 9 a.m. to 4 p.m. as we host our Boo-tox Event. Attendees will enjoy goody bags with coupons for products, Halloween treats AND, when you purchase your Botox at the event, you'll save 20%. One lucky attendee will win an extra special treat: a $250 Botox gift certificate. When you pre-purchase your Botox at Boo-tox, we'll make an appointment for your treatment.
The holiday season is right around the corner and that means it's time for parties, family events and, yes, family photos. At Advanced Life Clinic, we want to help you look and feel your best. Now is the perfect time to reveal a fresher, more youthful you. Deep wrinkles and facial lines are a part of aging but that doesn't mean we have to like it. Why not look as young as you feel?
Got wrinkles?
Wrinkles are caused because skin loses elasticity as we age. Muscles contracting deep below the skin cause pleating of the skin above. The loss of elasticity makes it harder for the skin to recover and to smooth itself out. Repeated crinkling over the years, when we laugh or smile, can lead to exaggerated or permanent lines seen even when the face is relaxed. In addition to making us appear older, wrinkles can also make us look worried, angry or scared–even when we're not.
Fight first
It's never too early to plan for the future. Did you know that you can prevent wrinkles in certain areas of the face? When used early enough, Botox can actually prevent wrinkles from forming.
How does it work?
Botox Cosmetic is a prescription medicine that is administered in the comfort of our office. It works by blocking nerve impulses to the muscles in the treated areas; resulting in a smoother, fresher appearance. Botox is a simple, non-surgical treatment with precise, predictable results.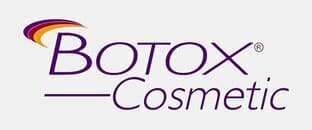 Who gets Botox?
Botox is recommended for people between the ages of 18 and 65 and it isn't just for the ladies. Botox is the most popular minimally invasive, physician administered aesthetic procedure for men.
There's no "toil and trouble" or "boil and bubble" needed to turn back the hands of time. Say BOO to wrinkles with Botox and the Advanced Life Clinic. With no downtime, no surgery and real, noticeable results Botox has been a clear choice for millions of patients. For results many describe as magical, no cauldron or spellbook is needed!
Warmly,
Dr. DeGraaff and the staff at Advanced Life Clinic