Get Glowing Skin with Chemical Peels in Huntsville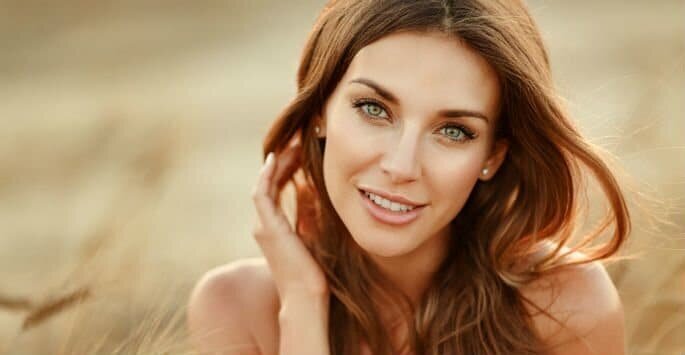 When you see models in fashion magazines, their skin always looks flawless. Of course, you know that when models, actresses, and other famous individuals are out shopping and photographs are taken of them in candid moments, their skin still looks great. What's the secret? Chemical peels. Thankfully, they are available to you as well. You can get glowing skin here in Huntsville at Advanced Life Clinic.
So, you may be wondering why chemical peels are the secret weapon for glowing skin. It has a lot to do with exfoliation. While a person needs to be extremely careful when exfoliating their skin in order to avoid causing more harm than good, exfoliation is necessary for bright and glowing skin. Exfoliation gets rid of the top layers of skin that contain a lot of dead skin cells, dirt, and even bacteria. When those layers are removed, the healthy and glowing skin underneath is revealed. A person's skin keeps looking great when they use chemical peels regularly because they will have a quicker turnover rate of healthy cells.
Some have the mistaken idea that chemical peels are extremely harsh and leave a lot of negative side effects. And, of course, there have been individuals who have tried chemical peels on their own at home that have gone wrong. However, the modern chemical peels that we use here in our Huntsville office are designed to produce amazing results, not uncomfortable negative side effects.
It is good for our clients to understand that peels come in different forms and in different strengths. They are left on for certain amounts of time in order to produce particular results. When you visit us and have your initial consultation, we are going to ask about the different skin issues that you may be experiencing. We will ask about your skin type and what kind of goals you would like to achieve. Based on this and other information, we can help you choose a chemical peel that is right for you.
The amazing thing about chemical peels is that they can be used to help individuals who have a wide range of issues. For example, think about some individuals who are in their 30s. Many of these individuals are past the stage of acne, however, they may have a couple of pimples every now and then. They may also have some acne scarring. They may have some brown spots and other sun damage on their facial skin. And many individuals in this age group are starting to see the signs of aging on their face. Chemical peels are so amazing that they can treat all of these things. They get rid of those outer layers of dull skin and reveal the glowing skin underneath.
Chemical peels are a fantastic option for skin rejuvenation, and Advanced Life Clinic in Huntsville has several options to meet your skincare goals. Schedule a consultation today and find out if chemical peels are the right treatment for you.