February specials and events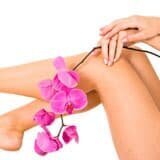 Love is in the air and it's the perfect time to treat yourself or someone you love. We've got so much going on at Advanced Life Clinic so read on for details on our February specials and events.
Give the gift of looking and feeling your best
Valentine's Day is less then two weeks away and at Advanced Life Clinic, we've got the perfect gift for that special someone. Treat them to an Advanced Life Clinic gift card and give them the gift of choice. They'll love choosing from our wellness, aesthetics and weight loss programs and from now until February 14, all gift cards are 20% OFF!
Got itsy bitsy spiders?
Forget the waterspout, do you have itsy bitsy spiders veins crawling up your legs? This month you can save on our Spider Vein Treatment. Our 30 minute session, using injections, is on sale for $200 instead of the regular price of $250.
Ready to party?
Bonnie's Peel Party is scheduled for February 26th! All chemical peels are $25 off and all GloTherapeutics Skin Care products are 20% off. Get glowing!
Ready to be wrinkle free?
Wrinkle Free Wednesday is coming up February 12! Join us and save 20% on Botox, Dysport and Xeomin.
Start the path to wellness
Get started on the road to wellness and enjoy four FREE B12 shots when you begin the Serenity Female Wellness Program or the Vitality Male Wellness Program.
The ultimate
Ultimate Ultherapy Day is February 14 and, believe me, you'll be feeling the love as you tone, lift and tighten your skin. On this day, you'll save 25% on Ultherapy plus receive a free GloTherapeutics Neck Firming Lotion.
Seeing spots?
Too much time in the sun have you seeing spots? Say goodbye to sun spots with IPL treatments. This month our IPL treatments are on special for only $150 per treatment area with additional areas priced at half off. Plus, you'll receive an Elta MD sunscreen. Get ready to see spots run.
Get clear
Clean skin is the best foundation for clear skin. After all, healthy skin is clean skin and that's where Clarisonic comes in. Clarisonic removes six times more makeup and two times more dirt and oil than manual cleaning. Even better? This month you can save 20% on all Clarisonic products!
I do hope you'll join us this month to take advantage of some of our super specials. As always, I encourage you to call us at any time with questions.
Warmly,
Dr. DeGraaff and the staff at Advanced Life Clinic