FAQs | Laser Hair Removal in Madison, AL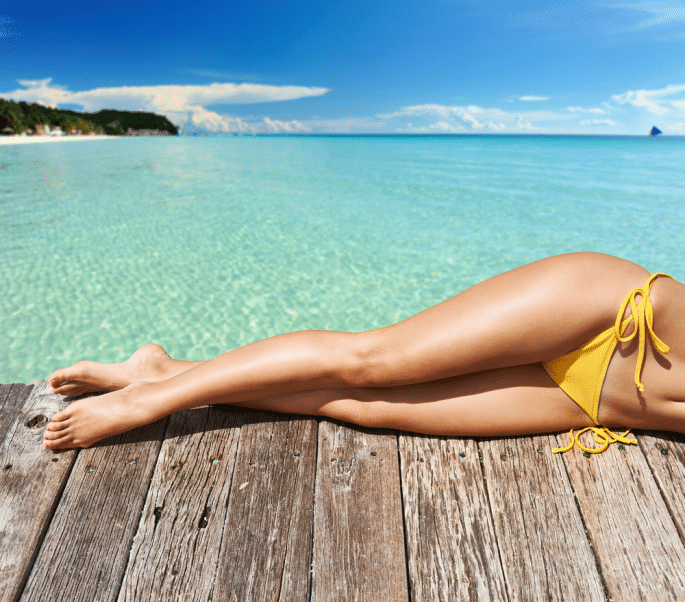 Laser hair removal in Madison, AL is the most successful and safe treatment for permanent removal of undesirable hair. The laser hair removal device focuses a beam of the laser into hair follicles destroying them and preventing future growth. At Advanced Life Clinic we use the cutting-edge Embera Diolux® method for hair removal, which is fast and more efficient than other methods, as well as having a greater range of which skin types can treat.
Is Laser Hair Removal Right for Me?
If you have unwanted hair and you're tired of shaving, tweezing, and waxing, laser hair removal may be right for you. Diolux® is approved for use on the back, stomach, cheeks, legs, bikini area, neck, chin, brows, underarms, and upper lip, so virtually anywhere you have hair you don't want Diolux® can help. The treatment is suitable for patients with different skin types except those with extremely pale or white hair. Our experts can tell you during the initial consultation if the treatment is right for your hair type.
How Many Treatments Do I Need?
Because of the human hair growth cycle, most people need several treatments at least every eight weeks. The number of treatments depends on the target area of the body. You need more treatments for your face (every eight weeks) than your legs and back (every ten to twelve weeks). Expect to shed treated hair up to three weeks after the treatment. You can hasten the hair loss with a gentle scrub or exfoliation in the shower. The hair loss will persist for a few weeks, and then you need to return for another session typically after 8 to 10 weeks.
How Do I Prepare for A Laser Hair Removal Treatment?
You should prepare for laser hair removal treatment by taking a break from waxing and plucking six weeks before the treatment starts. You do not have to stop shaving for the treatment. You should protect the treatment area from the sun by avoiding exposure six weeks before and after treatment if you can. Do not schedule a laser hair removal treatment until any previous tan has faded.
Are you interested in having laser hair removal in Madison, AL? Contact Advanced Life Clinic in Madison, AL to schedule your consultation today!