FAQs – Laser Hair Removal in Huntsville, AL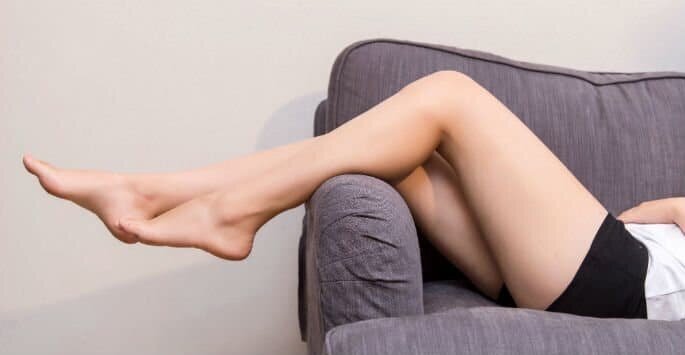 For many of us, never needing to shave again is a concept we just can't fathom. Retiring the razor and still enjoying silky-soft legs, hair-free underarms without the stubble, or a bare bikini line needing zero maintenance seems like a dream come true. With the ever-growing popularity of laser hair removal in Huntsville, AL, there's a growing list of frequently asked questions about it. Our team is here to help you as you determine whether or not this treatment can help in your case.
Why Laser Hair Removal?
Unattractive, excess hair can develop practically anywhere on your body. It's common for unwanted hair to develop all over your body from your upper lip, to your hands and feet, the bikini area, your back, legs, and arms. Unwanted hair on the body can lead to serious cosmetic anguish. And if you're not happy with the more inconvenient ways to remove the unwanted hair, like shaving, waxing, or tweezing, laser hair removal might be an option worth considering.
Is This a Real Solution for Unwanted Hair?
Traditional hair removal methods are known to be uncomfortable and more than anything, people want an effective method of hair removal that has lasting results. The demand for laser hair removal in Huntsville, AL has skyrocketed, finally giving those who suffer from the issues resulting from unwanted body hair some much-needed relief and peace.
How Long Do the Results Last?
Laser hair removal is designed to provide results that last a long time; however, results do vary based on a number of factors. The laser does its job by targeting and destroying your current hair follicles. Most patients get their desired results after a series of treatment sessions.
Does Laser Hair Removal Work for Everyone?
Thankfully, laser hair removal works on various skin types. The ideal candidate is in good overall health and has realistic expectations regarding the treatment and results.
How Long Does the Process Take?
The procedure time depends on the area being treated. Again, multiple treatment sessions are usually required for optimal results.
How Can I Get Started with Hair Removal?
If you have any further questions regarding laser hair removal in Huntsville, AL, please do not hesitate to visit Advanced Life Clinic. Our dedicated team of specialists in Huntsville, AL is on hand to answer any of your questions during your initial consultation. Contact us today to book an appointment and get started. We look forward to hearing from you!