Face the holidays beautifully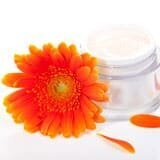 October was an amazing month at Advanced Life Clinic and we want to thank all of our patients and friends for their continued support and enthusiasm as we changed our name from The Advanced Clinics to Advanced Life Clinic. Our focus is on YOU and helping you look and feel your very best with our whole body approach to wellness and beauty. The holidays are coming up so put your best face forward and stay healthy through the hectic season.
Thank BOO!
In October we enjoyed a fantastic Filler Friday, a wonderful Wrinkle Free Wednesday and our Ultratherapy was the ultimate. Yesterdays' BOO-tox was spooktacular and we'd like to thank everyone who came out and congratulate our $250 gift certificate winner, Hope. We loved getting into the spirit of the season.
Turkeys, football and parties–oh my!
November is here and brings with it some of my fall favorites; Thanksgiving, turkeys and the Iron Bowl. I'm also pleased to announce that on November 15, we will be hosting a celebration! Save the date to join us for our 8th anniversary Holiday Open House. We'll have goodies and specials you won't want to miss. Our November newsletter should be hitting emails tomorrow so keep an eye out for super specials; just in time for the holidays.
Watch your weight
The holiday season brings so many tasty treats that many of us find ourselves spending the season in the battle of the bulge. Start early and let my staff and I help you fight the fat–but not the fun this season. Our weight loss programs will keep you from wanting to hibernate for the winter. We'll offer tools, motivation and encourage to keep you sparkling all season long.
Plan ahead
Filler Friday is full for November–call the office now to make your appointment for December's. This will be your last chance to save 20% on fillers before Christmas. Frown lines have you dreading Christmas card pics? Wipe 'em out at Advanced Life Clinic.
We wish you all the happiest holiday season yet and invite you to call us at any time with questions or to schedule your no cost, no obligation consultation. One thing we know for sure; the staff and I are thankful for all of you!
Please join us on our NEW Facebook page to stay up to date on all the latest news, services and specials.
Warmly,
Dr. DeGraaff and the staff at Advanced Life Clinic