Face facts: cheat your biological clock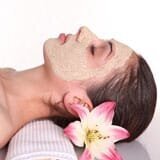 Tick tock, tick tock…is that the hands of time marching across your face? Let's halt their progress. Our old pal genetics may not be entirely to blame for lines, wrinkles and other signs of aging. New studies show that divorce, anti-depressants and weight change may be the real foe in the fight to look our best.
Genetics may be getting a bad rap. That old adage about looking to your mom to see what you will look like as you age isn't entirely true. While genetics do play a factor in aging, more and more environmental factors are coming in to play. Certain factors will speed up the aging process so avoiding them can help slow it down. The American Society of Plastic Surgeons studied 186 pairs of identical twins and came up with some interesting findings. The ultimate lesson learned from the study? According to Dr. Bahaman Guyuron, "when it comes to your face, it is possible to cheat your biological clock."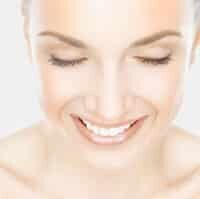 Weigh in
Weight plays a major factor in appearance and perception of age. With the twins under 40, the heavier one was perceived as being older. In those over 40, the heavier one was perceived as being younger. We all know a healthy weight works wonders for body and mind. At Advanced Life Clinic, we offer a whole body approach to weight loss including the newest FDA-approved weight loss drug, Qsymia.
The great divide
Divorce causes enough pain, you certainly don't want it written all over your face. The study showed that divorced twins looked two years older than their married, single or even widowed siblings.
Anti-depressants aging you?
Those twins who used anti-depressants were also found to appear significantly older. Researchers think anti-depressants may continually relax facial muscles and lead to sagging.
The common denominator
Stress. In all of the above conditions, stress is the common factor. We don't advocate losing abnormal amounts of weight or going off your anti-depressants in order to look younger but look for ways to manage stress. Eat right. Work out. Exercise is a wonderful stress reliever.
Start early
It's never too early to fight the signs of aging. Take care of your skin so you can put your best face forward. Drink plenty of water, cleanse properly, use a moisturizer and always ALWAYS always use sunscreen. If you need a little help turning back the hands of time, we offer plenty of in-office treatments to help you look and feel your best. Just call us to schedule your no-cost, no-obligation consultation. We believe everyone should look as young as they feel!
Warmly,
Dr. DeGraaff and the staff at Advanced Life Clinic