Experiencing the Benefits of Nu-Derm Skin Care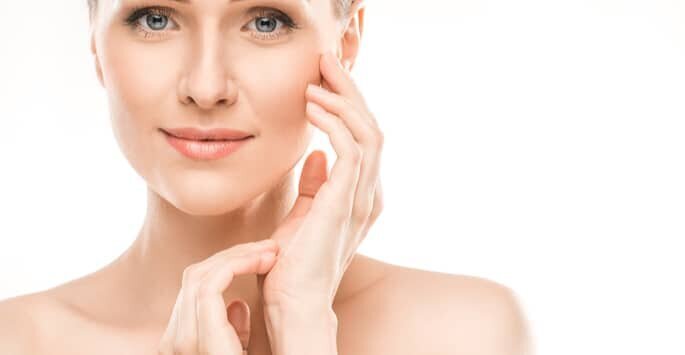 Over time, your skin will show the signs of daily living (from sun exposure, stress, or pollution), and the rate at which your skin cells turnover will decline. As new cells take longer to form and reach the top layer of your skin, older cells will accumulate and stay on the surface longer — resulting in telltale signs of aging, such as fine lines and wrinkles, freckles and age spots, uneven skin tone, and loss of elasticity and natural skin hydration. While it's impossible to change your age, taking advantage of Nu-Derm skin care could certainly help.
What is Nu-Derm?
Nu-Derm is a multi-step skin care system that uses pharmaceutical-grade products to help reverse the signs of aging and damaged skin. Officially called the Obagi Nu-Derm System, Nu-Derm skin care offers products that ensure your skin looks its best. The deep penetration of the Nu-Derm system will improve damage in layers of the skin and boost its function at the cellular level, making it look more radiant and youthful by speeding up the turnover of your skin cells.
Is Nu-Derm Right for Me?
If you aren't happy with the way your skin looks, you shouldn't settle and accept your imperfections as an inevitable reality. If you are like most people, you have probably tried to fix your skin imperfections with over-the-counter skin care treatments. Unfortunately, these treatments have likely had a minimal effect on solving your skin problems; unlike Nu-Derm, over-the-counter treatments do not promote more uniform cells at the deepest layer — one of the many reasons drugstore solutions do not provide a more even skin tone.
As a professional skin treatment, Nu-Derm skin care works to fix the structural integrity of your skin, which increases collagen and elastin to give you firmer, more resilient-looking skin and acts as your skin did when you were younger. Unlike other skin care solutions, Nu-Derm pushes fresher cells to the surface of your skin faster, resulting in smoother skin, reduced wrinkles, and increased tolerance to external factors that can damage your skin through daily wear and tear. Reducing freckles and age spots that can make your skin look mottled and preventing the appearance of new pigmentation are more benefits of the Nu-Derm system.
What to Expect When You Visit Our Office
When you visit our clinic, you could join the many patients that have transformed their skin with these revolutionary treatments. Upon evaluation of your skin, our expert Nu-Derm professionals will make recommendations about how to achieve your skin care goals. While Nu-Derm treatments are beneficial to people who have damage to their skin, such as age spots, rough patches, redness, and other types of discoloration, many others also enjoy the benefits of Nu-Derm skin care.
The experts at Advanced Life Clinic have helped many patients drastically improve the appearance and feel of their skin using Nu-Derm treatments. If you would like to learn more about Nu-Derm skin care, simply contact us today to book a consultation at our office in Huntsville!